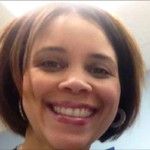 Searching for your origins can be a daunting task, as Patti Solomon realized in 2001. She decided that it was time to begin the search for her biological family, but she had no idea where or how to start the search. That's when she came in contact with Adoption Network Cleveland.
"They have held my hand throughout my search," Patti said, recalling her first years with our organization. "I came for search support, but gained so much more."
Through Adoption Network Cleveland's advocacy, Patti was able to access her original birth certificate and, through the organization's meetings, encountered a community of adoptees that understood her. "The events are like getting together with your extended family," she said.
Beyond utilizing Adoption Network Cleveland's services as a search member, Patti greatly grew in her knowledge of what the organization refers to as the adoption triad (the adoptee, the birth family, and the adoptive family make up this triad). She learned how our organization provides support for not just those in the adoption community, but support for youth aging out of the foster care system. That was one of the motivating facts for her becoming a donor. "I'm supporting others in the exact place I've been," she said. "That's a good feeling."
Patti has been a donor to Adoption Network Cleveland dating back to when she first joined the organization.
"I believe it's important for me to give back," Patti added. "I know what Adoption Network Cleveland stands for and the impact they have made in the community. It's important to me to partner with them to make sure the organization has the means to continue the programs and support they offer."
Asked what advice she would offer to anyone considering a donation to Adoption Network Cleveland, she said: "Someone might not be able to become physically involved, but you are supporting an organization that directly impacts the lives of children and adults in the adoption circle, as well as our community."
Adoption Network Cleveland is incredibly lucky to have donors like Patti Solomon committing their passion to our organization. Thank you for all you do, Patti!