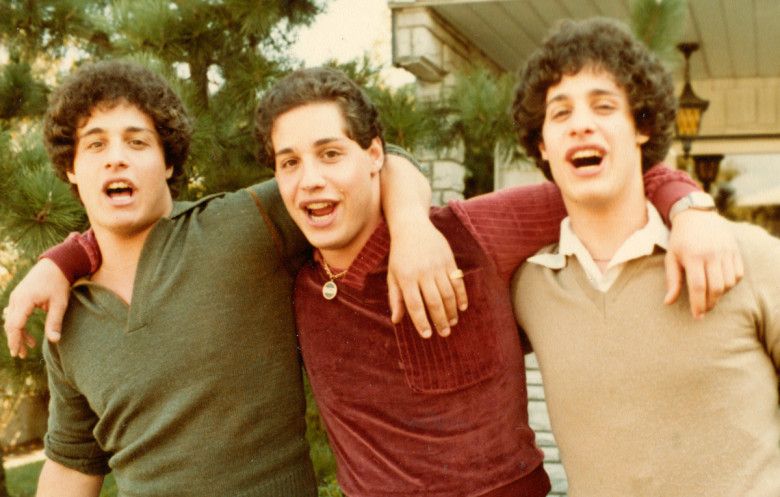 I was in college when I first read about the triplets who'd been separated at birth and then suddenly found one another at age 19. The newspaper article captivated me. At the time, I happened to be on my own quest to access my birth records, having recently visited the Cleveland agency through which I had been adopted.
Decades later, I attended a talk given by sisters Paula Bernstein and Elyse Schein. They are twins who also first met one another as young adults, and were adopted in the 1960s through the same New York adoption agency as the reunited triplets.
As both an adoptee and mother of identical twins, I read and reread their book Identical Strangers with great interest.
So, of course I was intrigued when I learned of a new film about the triplets, Three Identical Strangers, and rushed to see it at the Cedar Lee Theater when it opened this July. The film is both captivating and disturbing — especially if your life has been touched by adoption.
Do yourself a favor and read as little as possible about the story before seeing the film. But make sure you see it if you have the opportunity. (It'll probably wind up on Hulu or CNN once it makes the rounds in theaters.)
It will leave you pondering all sorts of questions. As I left the theater, I thought about what traits I inherited from my birth parents, how my upbringing by my parents shaped me as a person and what attracts us to people who remind us of ourselves. I was struck by how scientific study, 50 years ago, managed to cross ethical lines that would never be considered acceptable today.
Three Identical Strangers won a Special Jury Award for Storytelling at the Sundance Film Festival earlier this year, and was screened at the Cleveland International Film Festival (Adoption Network Cleveland was the community partner). Like any well-told documentary, the film raises more questions than it answers.
And that's what makes it so thought-provoking.
Susan Weidenthal Saltzman is an adoptee and a charter member of Adoption Network Cleveland.