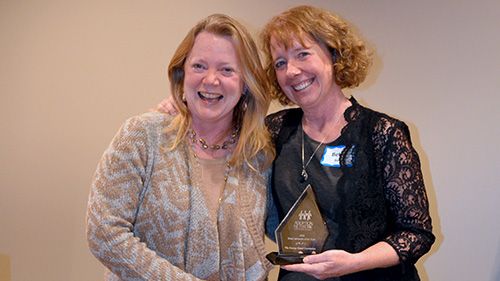 Foundations are an imperative part of the nonprofit community and an essential source of funding for Adoption Network Cleveland. Our organization currently partners with a variety of foundations, all of which invest in our organization and its mission and constituents on a daily basis. Without their continued support, our positive impact would be stifled. We are delighted to spotlight one of our most consistent and long-standing foundation supporters: The George Gund Foundation.
Established in 1952, the George Gund Foundation aims to contribute to human well-being and the progress of society in the greater Cleveland area. The foundation prioritizes arts, economic development and community relations, education, environment and human services. Adoption Network Cleveland aligns with the foundation's goal to better the greater Cleveland community through our efforts to improve the lives of those in the adoption, kinship and foster communities.
The George Gund Foundation has funded Adoption Network Cleveland annually since 1995, providing more than $1.5 million in flexible operating support. This funding has given our organization a stable base that has assisted with both our program growth and advocacy work. The foundation is one of the few in Northeast Ohio that consistently invests in creating systemic change by supporting advocacy work. The George Gund Foundation has also regularly been an active part of community initiatives through participation on task forces to drive change.  Some examples include their participation in the Adopt Cuyahoga's Kids initiative and steering committee, and brainstorming public policy advocacy ideas. Its commitment to Adoption Network Cleveland's work and child welfare issues has been extraordinary, especially in those years of foundations re-aligning funding priorities. 
We are grateful for the impact George Gund made on Northeast Ohio with the creation of the George Gund Foundation — without their passion for philanthropy, organizations like Adoption Network Cleveland wouldn't have the ability to make Northeast Ohio a better place for those impacted by adoption and foster care.
Abby Zerull is the Development Coordinator at Adoption Network Cleveland.
PHOTO CAPTION: Marcia Egbert, Senior Program Officer for the George Gund Foundation, accepting the Triad Advocate of the Year Award in 2016 from Adoption Network Cleveland Executive Director Betsie Norris.