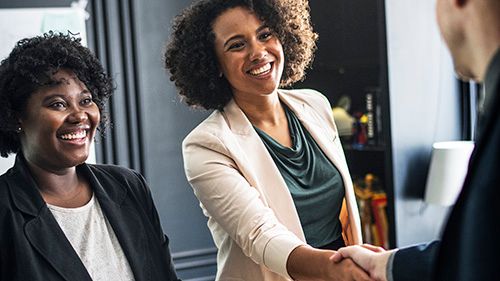 Adoptees, birthparents, adoptive parents and families seeking a therapist – whether the identified issue at hand is adoption-specific or not – should be sure that the professionals they choose are informed and trained regarding adoption issues.
The secrecy that has permeated adoption in our culture has historically meant that helping professionals, including mental health professionals, have often received little training regarding the lifelong impacts of adoption on the people most directly involved. Unfortunately, professionals who "don't know what they don't know" about these issues can sometimes do more harm than good. Adoption is a complex issue and has a lifelong impact on those who are touched by the process.
Luckily, there has been some attention to this in recent years, and some adoption-specific training has emerged for mental health professionals who choose to learn and make this an area of their practice.
A multitude of concerns may arise for a child who has been adopted, including a loss of identity, feelings of grief over the loss of relationships with their birthparents/family/siblings and the loss of the cultural and family connections that would have existed with those parents. In addition, adoptees have often experienced neglect or abuse and other family trauma prior to being adopted. In children, the impact of this may be expressed directly but is often expressed through behaviors and parents seek assistance. Adult adoptees may struggle with identity issues, intimate relationships, belonging and loyalty issues, loss, the impact of childhood trauma, and a host of concerns and feelings around search and reunion. Adoptive parents may have insecurities surrounding why they chose to adopt, such as infertility problems, how to have difficult conversations with their child, dealing with issues around transcultural adoption or feelings of jealousy toward their child's connection to their birthparents. Additionally, many birthparents may be processing feelings of shame, trauma, grief and loss from their child being placed for adoption. Grief and intense feelings may be triggered at many different times throughout an individual's life including on birthdays, during the turbulent teen years, upon the death of other family members or when becoming a spouse or parent. 
It is important for adoptees, adoptive parents and birthparents to identify an adoption-competent therapist when seeking help for mental health issues. The appropriate therapist with the correct training can provide a safe place for members of the adoption triad to explore their current feelings at various stages of life and how it impacts all aspects of their lives and those around them.
In typical therapy, when a child is having struggles, a therapist often views the child in terms of family dysfunction and will focus on treatment of the family as a whole. An adoption-competent therapist will be familiar with the unique challenges that adoptive families and children who are adopted may face, with a clear understanding of attachment, the impact of abuse, neglect and trauma and brain development. As they grow older, many adult adoptees are conditioned to feel like their adoption status is irrelevant to any emotional issues they may be having.
For adult adoptees, finding an adoption competent therapist may have an added layer of difficulty, as there is a significant gap in availability of competent therapists who have experience working with adults – many curricula only provide training from the perspective of working with children and adoptive parents. This gap is even more compounded for birthparents seeking a knowledgeable therapist.
When choosing a therapist, it is important to review their professional background, education and experience working with individuals impacted by adoption. It is beneficial to ask questions concerning their thoughts on adoption and therapeutic ideologies. The Child Welfare Information Gateway has published a helpful factsheet for individuals and families on selecting and working with a therapist skilled in adoption. The guide includes definitions for types of mental health professionals, therapy models and questions to ask when searching for an adoption competent therapist.
Adoption Network Cleveland maintains a list of local area therapists with adoption expertise. For more information and a referral, please contact Traci Onders, Program Coordinator for Adult Adoptees and Birthparents, at (216) 482-2323 or Jennifer Zisk-Vitron, Director of Programs, at (216) 482-2320 Monday-Friday 8:30–5 p.m.