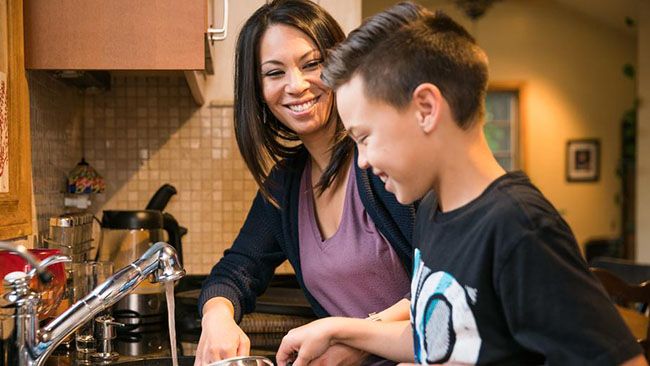 A group of seven staff from Adoption Network Cleveland attended training in September on Trust-Based Relational Intervention (TBRI), a therapeutic model for parents and caregivers of children that come from backgrounds of abuse, neglect and other types of complex childhood trauma.
The model was developed by the late Dr. Karyn Purvis and her team at the Texas Christian University Institute of Child Development. The training we attended was offered through Caring For Kids in Cuyahoga Falls, and utilized videos from TCU as well as discussion and hands-on learning opportunities. 
The three TBRI principles are:
Empowerment—attention to physical needs
Connection—attention to attachment needs
Correction—attention to behavioral needs
These principles help both caregiver and child learn healthy ways of interacting so both are able to play a role in the healing process.
As a therapeutic approach, TBRI seems elegant in its simplicity. This intervention model can be effectively utilized both by parents in the home as well as professionals in a group or clinical setting. The child-friendly, often playful approach offers practical tools and has been applied successfully in situations where other interventions have failed. 
As a caregiver-based model designed for children who have suffered relationship-based traumas, TBRI focuses on building trust and on seeing the "whole child" rather than a child becoming defined by their behaviors Adoption Network Cleveland staff were excited by the approach and all of its possible applications, and look forward to incorporating elements of TBRI into our programs and educational offerings for parents and other caregivers. 
Betise Norris is the founder and executive director of Adoption Network Cleveland.