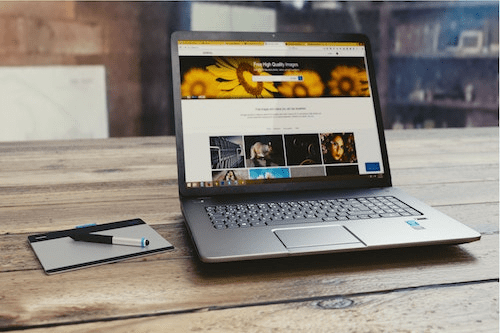 Nothing's easier than shopping online for your holiday gifts. We want to make giving just as simple for you, because Cyber Monday and the holiday season will be here before you know it!
When you shop online there's an easy way to direct a percentage of the total you've spent to Adoption Network Cleveland. With a few simple steps you can choose Adoption Network Cleveland as your charity of choice on AmazonSmile and iGive. 
AmazonSmile works exactly the same as shopping through your regular Amazon account, but now you're sure to make a charitable impact. It's as easy as 1-2-3!
Go to our Amazon Smile page.
Log in to your Amazon account (if you aren't already).
Make sure Adoption Network Cleveland is your chosen charity. From your desktop, go to 'Your Account' from the navigation at the top of any page, and then select the option to 'Change your Charity'. Or, from your mobile browser, select 'Change your Charity' from the options at the bottom of the page and choose Adoption Network Cleveland.
Shop! 
Now 0.5% of your purchases will go to Adoption Network Cleveland!
iGive lets you contribute even more! There are more than 1,900 of your favorite brand name stores registered with iGive that will give a portion of each online purchase to Adoption Network Cleveland. All you have to do is shop with them using these four quick steps!
Go to iGive.com/ANC.
Login with Facebook or create an account.
Install the iGive extension/button on your web browser. Now iGive-eligible stores will automatically know you want them to donate to Adoption Network Cleveland for your purchase wherever you buy online.
Shop!
The percentage of proceeds will vary among retailers, so you could be donating upwards of 10% of your purchase to Adoption Network Cleveland!
Some stores are even eligible for iGive's automatic donation services for gift card purchases. So if you participate in our Annual Gift Card Drive, for youth/teens participating in services at Adoption Network Cleveland, you can double your impact.
Are you mainly a mobile shopper? iGive has an app for that!
Don't miss out on these easy, automated ways to give while you're shopping this holiday season. To learn about more ways to give to Adoption Network Cleveland please visit our website to see the many ways you can continue to build your support.
For questions regarding donating to Adoption Network Cleveland, contact Tammy Willet, Director of Development & Communications at (216) 482-2319 or tammy.willet@adoptionnetwork.org.
Margaret Currie is the Grants and Donor Engagement VISTA at Adoption Network Cleveland.