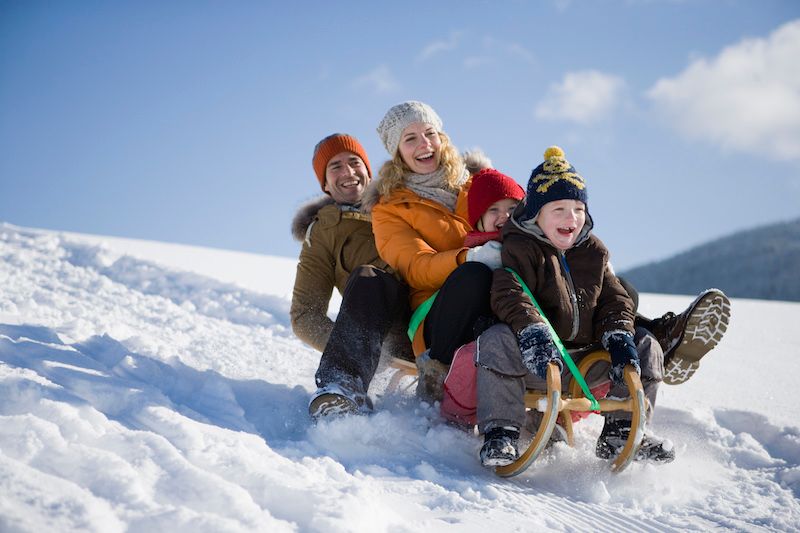 This time of year, schools often emphasize how beautiful the holidays are because it's an opportunity to spend time with family. Conversations and questions about family will come up more often for your child than they're used to, which can cause social and emotional behavioral issues in children impacted by adoption, foster care or who live in an extended kinship family. As your child struggles to process their complex emotions around the holidays, what can you do to help?
Adoption Network Cleveland's Family Support Coordinator, Robert "Gib" Gibbons, feels it's important for parents and educators to be especially aware of messaging about the holidays to children who have experienced trauma related to family issues. Special holiday times can be stressful times for all families— there seems to be a billion things to do! The kids are home from school, all the festivities need to be prepared, and you still have to go to work! It can be easy to dismiss a child's outburst as part of the rest of your holiday stress.
While your child is home for winter break this holiday season, Gib reminds parents of 3 simple tips to help combat the emotional triggers your child may experience:
Check-In This is the time of year when educators are taking note of serious behavioral issues, and it's more than likely the time of year you'll receive a progress report/report card from school. Today it's even easier to check up on your child's progress at school using online systems. Check their scores, see how they're progressing toward their goals. If your child has homework, pay attention to how long it takes them to complete it. Gib advises parents to contact their child's teacher if it's taking them a long time to complete their assignments. 
Maintain Routines Have a schedule and stick to it. School provides an extremely structured environment for children. A structured routine is a source of comfort, especially for children who have experienced trauma. Adverse Childhood Experiences (ACEs) impact a child's willingness to trust they are in a safe, stable environment. A steady routine creates comforting consistency. Simple things that can easily be overlooked during school breaks, like consistent meal times and sleeping schedules, are more important than we realize. Children's moods are often set off by a flux in sleeping patterns and unregulated meal times. Ensuring these physical consistencies are met builds the groundwork for your child's emotional stability.
Make Yourself Available Use your time with your child to nurture them. Gib stresses the need for a child to be nurtured during this time rather than strictly disciplined. Be sensitive to their emotional struggles by being present in their lives to show you are there to support them. Gib specifically suggests to take a break from screen time and read together. Reading is a great way to keep them engaged academically, and pull them away from any emotionally triggering holiday messages. Additionally, reading helps reduce noise levels. Some children who have experienced trauma are more sensitive to sound and can be triggered by loud noises or sounds at a certain pitch. Reading helps lessen the chances of encountering those negative stimulants. 
If you're concerned about your child's changes in behavior, contact Gib for support at (216) 482-2332 or robert.gibbons@adoptionnetwork.org. He's ready with resources to help you and your family enjoy the holidays.
Margaret Currie is the Grants & Donor Engagement VISTA at Adoption Network Cleveland.