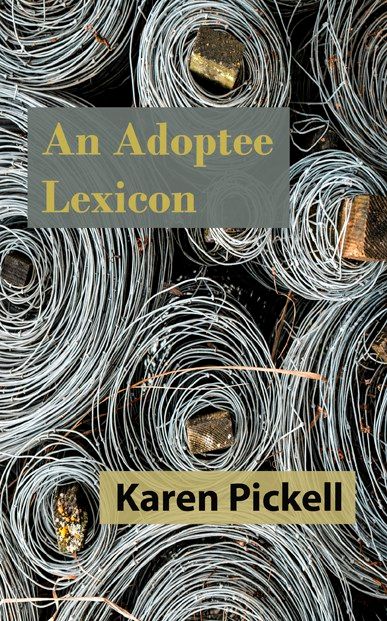 I was fortunate to review an advance copy of An Adoptee Lexicon and write a comment for the book cover. What a read! The book is available online.
Here are my comments:
Poignant. Heart-wrenching. Authentic. Confrontational. Tragic. Personal.
An Adoptee Lexicon should be read by every adoptee who has ever felt alone. Though many adoptees try not to dwell on it, we also have the space inside of us Karen so aptly describes. Her work speaks to our often ambiguous reality: fit or misfit, embraced or denied, secret or light. We choose to channel our energy related to angst, hurt, and feelings of being misunderstood in a variety of ways. We're fortunate that Karen has chosen to channel hers into writing and self-expression.
Some might call parts of what Karen has written an angry rant. Others will call it brilliant. An Adoptee Lexicon is soul baring, transparent, and risky—what many adoptive or birth parents won't want to read, but should understand. A painful truth.
Recommended!
Karen Pickell is the creator of the online book catalog Adoptee Reading and a former editor of the adoption blog Lost Daughters. Originally from Cleveland, Ohio, she lived near Atlanta for over a decade before settling in the Tampa Bay area.
Betsie Norris is the Executive Director and Founder of Adoption Network Cleveland.