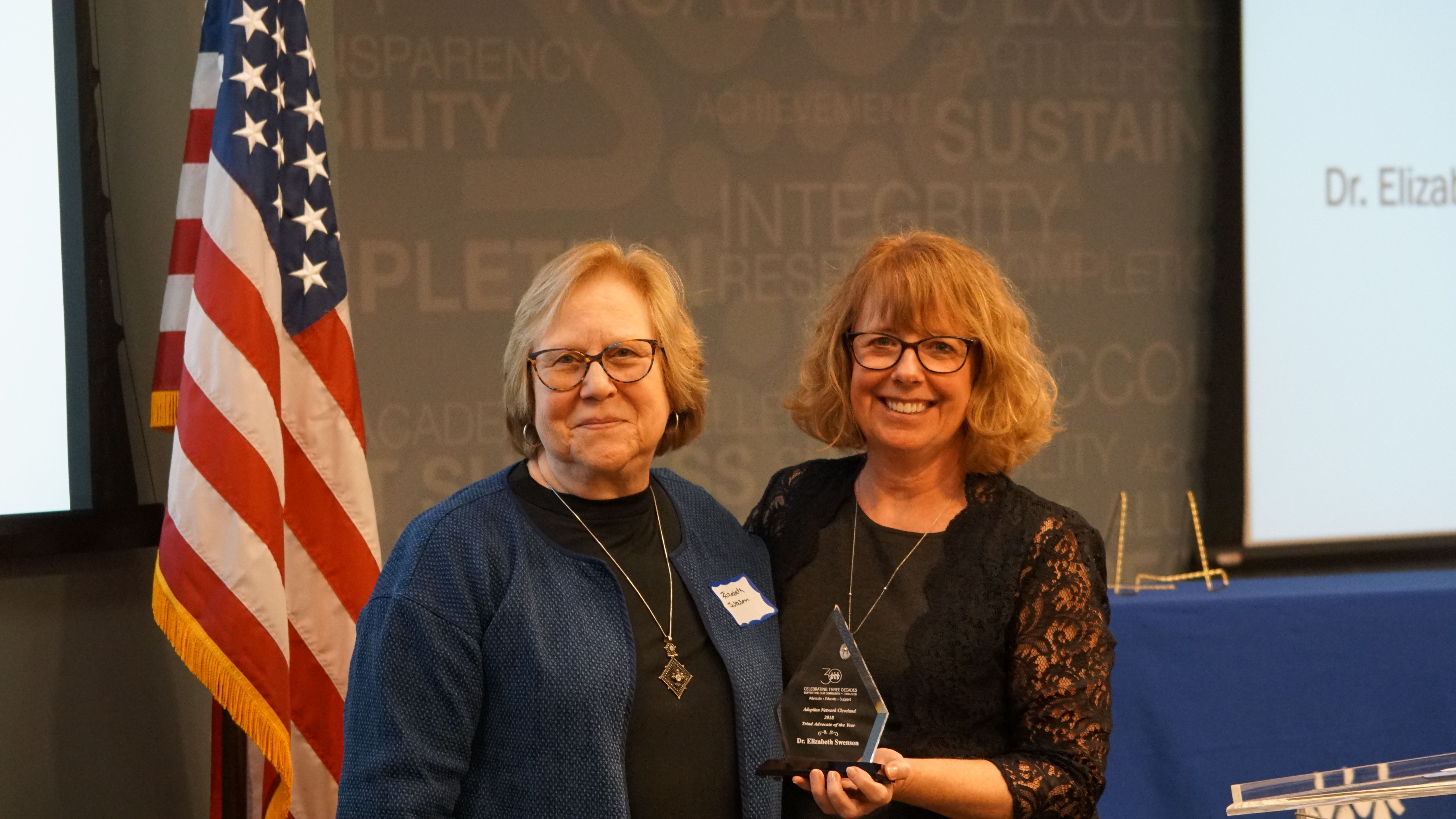 Dr. Elizabeth Swenson is truly deserving to be a recipient of the 2018 Triad Advocate of the Year award. She has been a pioneer and steadfast supporter of increasing adoption awareness and knowledge within her role as a psychology professor at John Carroll University. Dr. Swenson has certainly influenced the wider community through her outreach efforts by expanding Adoption Network Cleveland's Scholars program model to create an independent study credit course for students who participate. She incorporates adoption into the content of her annual course "Children and Families in the Legal System" and invites speakers from Adoption Network Cleveland to her class. In addition, Dr. Swenson connects with students who have personal adoption connections to make them aware of opportunities and services available.
Adoption as a topic continues to be largely under-represented in college courses, and is important material for students of psychology to be exposed to. By taking Adoption Network Cleveland's Scholars Program and structuring it to be a for-credit course, Dr. Swenson has made this an attractive learning opportunity for interested students. Her work continues to be an incredible source of outreach and advocacy that increases awareness of all those impacted by adoption.
Congratulations to Dr. Elizabeth Swenson as a 2018 Triad Advocate of the Year!
The Triad Advocate of the Year Award recognizes individuals who have made a significant contribution to the adoption community as demonstrated by a specific accomplishment, project, program or milestone meeting one or more of the following criteria:
Influenced the wider community through their advocacy and outreach efforts
Improved the lives of individual children and teens waiting for adoption
Enhanced the experiences of adoption triad members by providing information, advocacy, or other support.