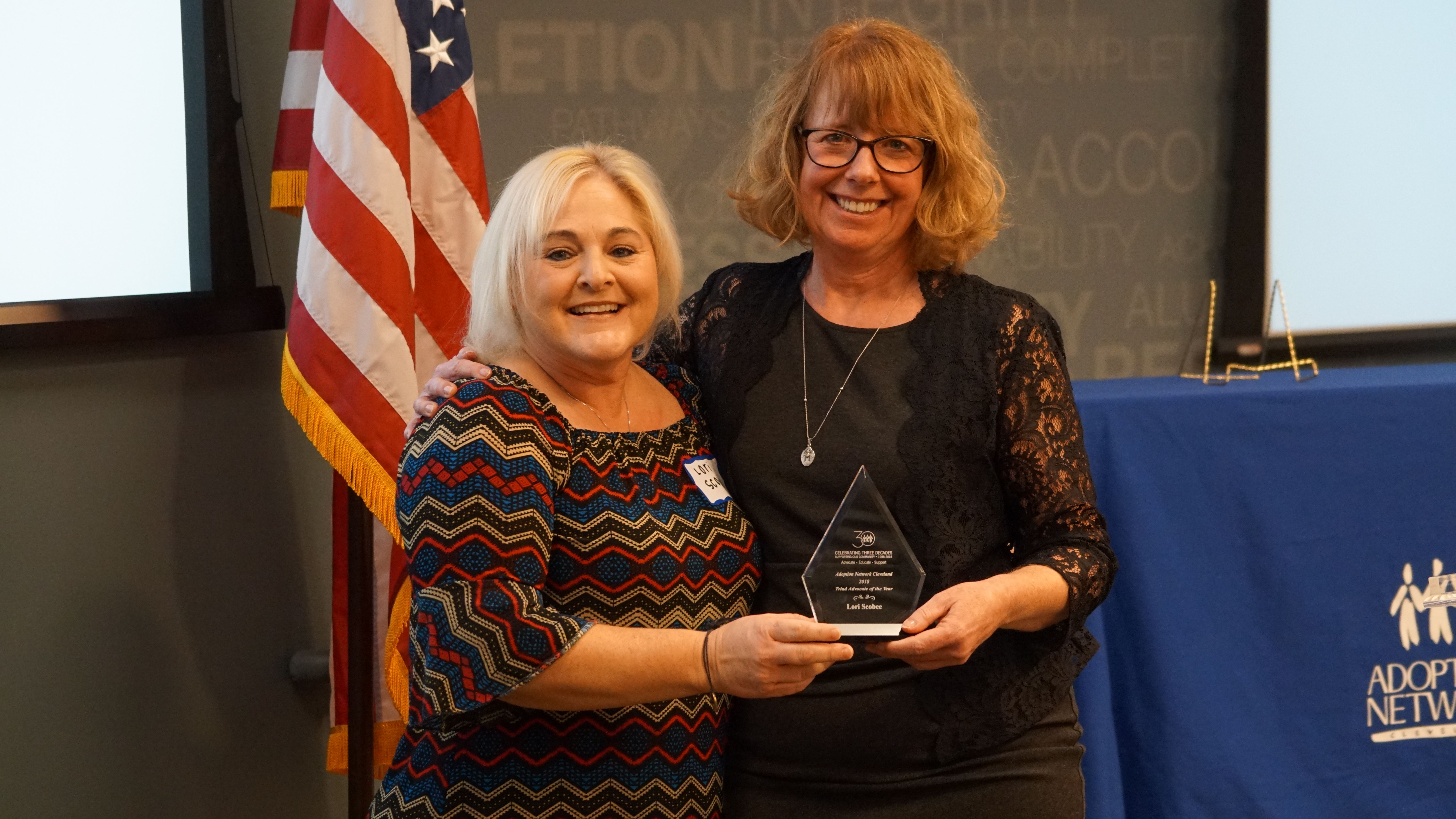 Lori Scobee was honored at the 2018 Adoption Network Cleveland Annual Meeting as a 2018 Triad Advocate of the Year. Lori has made a huge impact on the birthparent community in the last year, and several years before that as well. As a birthmother, she spent almost 20 years hiding her story. When Lori started working at Caring for Kids, Inc. as a birthparent counselor, she began to share her story and felt the therapeutic nature of coming out of the shadows. She began to devote her time to build a community for the birthmothers she worked with at Caring for Kids, as well as any birthmother looking for support. Because of this, Caring for Birthmother's was born, and from that came support groups and retreats. This contribution has made a difference in the life of every birthmother that has taken advantage of the opportunity. 
Lori's willingness to share her story and speak frankly about life as a birthmother is providing education to our community about the importance of honoring and respecting this portion of the adoption triad, regardless of what brought them to this decision. She deserves to be recognized for her efforts to provide a safe and nurturing space for birthmothers and for continuing to spark conversation about this amazing community of women and their post placement support needs. Her efforts are in direct alignment with Adoption Network Cleveland's value and mission to ensure all individuals impacted by adoption and foster care are valued and heard.
Congratulations to Lori as a 2018 Triad Advocate of the Year!
The Triad Advocate of the Year Award recognizes individuals who have made a significant contribution to the adoption community as demonstrated by a specific accomplishment, project, program or milestone meeting one or more of the following criteria:
Influenced the wider community through their advocacy and outreach efforts
Improved the lives of individual children and teens waiting for adoption
Enhanced the experiences of adoption triad members by providing information, advocacy, or other support.