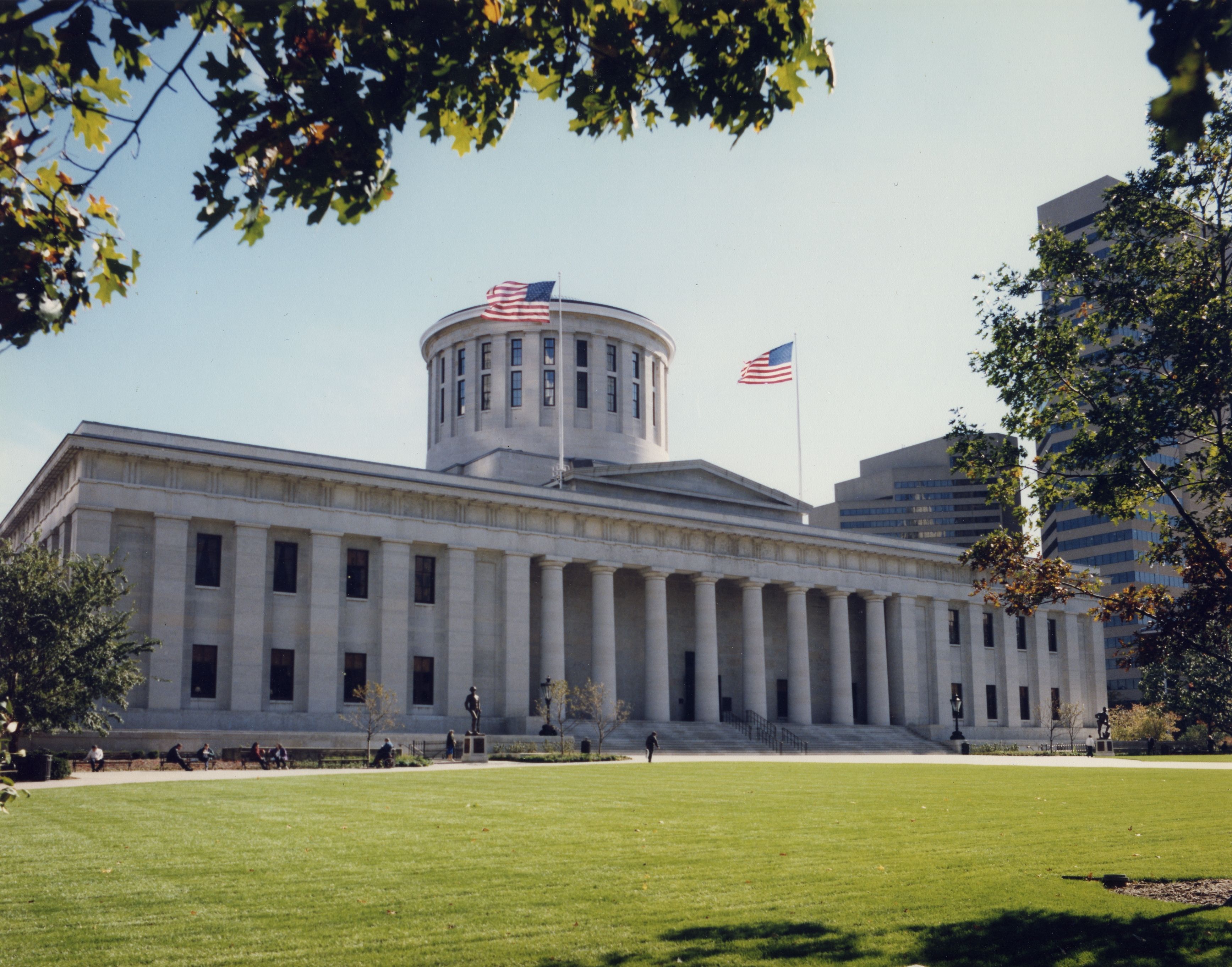 An important part of our work at Adoption Network Cleveland is to develop and impact state law relating to adoption and child welfare issues, and 2018 was no exception. The Ohio legislature convenes in two year cycles, and we were involved in several bills during the 132nd General Assembly for 2017-2018. Here is an overview of bills and outcomes, as well as a little about what is to come in our advocacy work. You can also download our 2017-2018 Public Policy Agenda here. 
To become law, a bill needs to pass on the committee level, the floor of both the Ohio House and Senate, and the Governor must approve it during the two-year cycle. Any bill left pending as of December 31, 2019 dies and needs to be reintroduced in the next General Assembly to continue.
Bills:
HB 448: Fostering Sibling Connections Act
Sponsors: Rep. LaTourette (R), Rep. Boyd (D)
Purpose: Currently, Ohio law allows the relationship between a parent and a child to determine the relationship between siblings. Adopted children are legally severed from their siblings and it is unclear whether permanent custody ends a sibling relationship. Although federal and state law requires children in foster care be given the opportunity to visit with their siblings, this right does not extend into adoption and can be withheld by caseworkers without direct judicial consideration. We believe siblings should be a source of comfort and stability to children as their relationships to the adults in their lives change. Therefore, Ohio law should allow siblings to petition for visitation and preserve their legal sibling relationships.
Proposed Changes to Ohio Law in HB 448:
Define sibling to be those sharing at least one biological or adoptive parent or raised in the same household as siblings.
Clarify that, in line with the federal Fostering Connections Act, a public children services agency "shall" make reasonable efforts to place siblings together and maintain frequent contact, unless it is not in their best interests, rather than "strongly encouraged to" or "should" make reasonable efforts.
Explicitly state the sibling relationship extends beyond permanent custody order and adoption in order to allow for inheritance, notification for placement in substitute care, and the right to petition for visitation.
Specifically allow for siblings (minors and adults) to petition for visitation where at least one of them is in the custody of juvenile court or has been adopted. Visitation would be granted only when it was in the child's best interests.
Status: Had hearings in the House Community and Family Advancement Committee. Was not brought to a vote in committee.
HB 137: Make municipal and county peace officers child abuse reporters
Sponsor: Rep. Kennedy Kent (D)
Purpose and Proposed Changes to Ohio Law in HB 137: Police officers are mandated reporters of suspected child maltreatment in every state except Ohio. This bill brings Ohio in line with other state's laws in an effort to protect children.
Status: Passed the House and Senate and signed into law by the Governor on 12/19/2018.
HB 139: Eliminate public records exemption if record is 100 years old
Sponsors: Rep. Perales (R), Rep. Keller (R)
Purpose: Historical Records provide valuable insight into our collective history as a state, as a society, and as families. Research of these records is requested by historians and genealogists, and both professionals and family history practitioners for a variety of reasons.
Proposed Changes to Ohio Law in HB 139: House Bill 139 would eliminate the public records exemption for permanently retained records 100 years after the date of its creation. Records effected by this exemption would include:
Adoptions
Lunacy Records
County Home Registers
Children's Home Registers
Inheritance Tax Records
Veterans' Relief Records
Status: HB 139 was amended to create access after 75 years and was passed during the final legislative session of 2018 on December 27, 2018. Sent to the Governor to sign on 12/31/2018 and must be signed by 1/9/2019.
HB 515: Child Rehoming — Parental Rights
Sponsor: Rep. Pelanda (R)
Purpose: To combat illegal placement of adopted children known as re-homing, which is "a form of human trafficking in Ohio." The bill is a reintroduction of 131-HB63 (Pelanda-Grossman) which was unanimously passed by the House.
At times it has happened that children who come from other countries are adopted by families that later decide they do not wish to keep them. This can happen in domestic adoptions as well. Then those children are essentially advertised for placement on the Internet, going around the adoption process without government or adoption agency involvement.
Status: Assigned to the House Community and Family Advancement Committee. No activity.
HB 533: Foster Parent Training 
Sponsor: Rep. Pelanda (R)
Purpose: To decrease foster parent training needed prior to placement and training to maintain foster parent licensure.  The overall goal is to increase the number of foster homes in Ohio in response to the Opioid crisis. 
Status: A testimony was heard in the House Community and Family Advancement Committee. A substitute bill was introduced and passed by committee. Bill did not make it to the floor.
HB 420: Adoption Awareness Month 
Sponsor: Rep. Boyd (D), Rep. Sykes (D)
Purpose: To designate November as "Ohio Adoption Awareness Month" to raise awareness on the role of adoption and the resources available to assist families and children during the adoption process. Ohio would be the first state to recognize Adoption Awareness as a month. 
Status: Passed both House and Senate. Sent to Governor to sign on 12/28/2018 and must be signed by 1/7/2019.
Looking Ahead
Our Public Policy Committee is in the process of finalizing our 2019-2020 Legislative Agenda, planning our annual Lobby Day for spring 2019, and collaborating with Ohio Adoption Planning Group, Foster ACTION Ohio, and others. To find out more or join this committee, contact Betsie Norris at betsie.norris@adoptionnetwork.org or call (216) 482-2314.
Blog post updated 1/4/2019 to show status of HBs 137, 139 and 420.