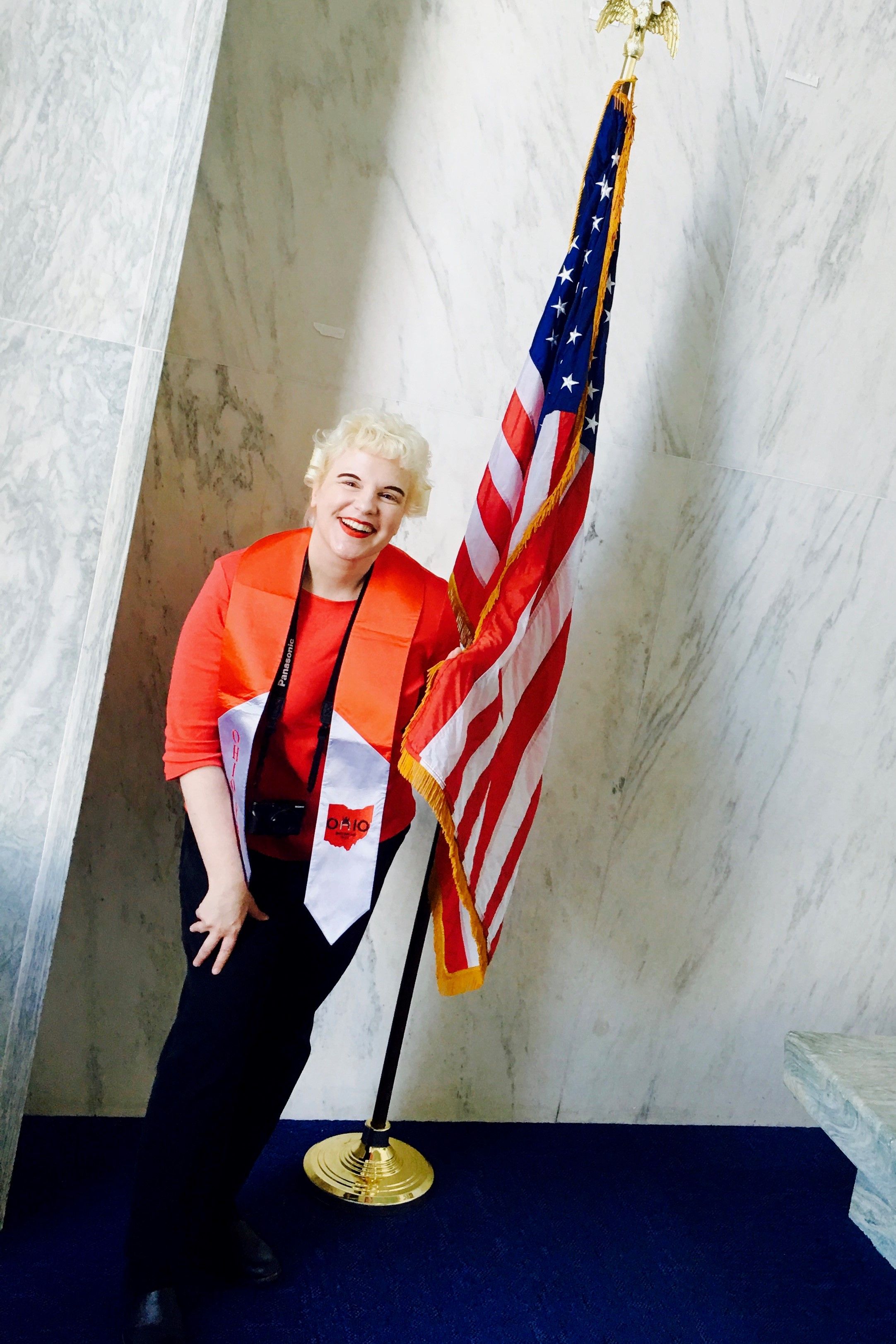 Foster care alumni often face complexities as they seek or connect with birth family and try to create or rebuild relationships. Lisa Dickson, Communications Chair at Foster ACTION Ohio and foster alum, knows all too well the struggles these young people can face.
Many young adults can struggle to connect with siblings and other relatives who have different life experiences. Lisa recounts witnessing young people at times being rejected or even financially taken advantage of by family members.
Denial of experiences by parents is also a common occurrence for foster youth who recount previous trauma. "The biological parent will respond, 'I don't want to hear about it' . . . because hearing what happened to their child when that parent was unable or unwilling to care for them sounds like an indictment. They don't want to face up to their responsibility in abdicating care for their child," Lisa said. Clinically, this is called cognitive dissonance which can be defined as "an internal contradiction." "We all want to believe that we are good people. So if we do something harmful to another person, we feel that prick of our conscience," Lisa said.
Lisa felt rejection in her own experiences with her father, "I found it mind-boggling that another person might think that by his denial, he could edit this part of my life history, and make those painful experiences no longer exist. I made up my mind that I wanted to be a person who could face reality, in all its beauty and all its ugliness, and take responsibility for my actions."
While in foster care, Lisa rarely saw her father, but when she did, she said, "I was always mystified by the fact that he could never look me in the eyes. He always looked away." She affirms she would have benefited from a program like Adoption Network Cleveland's Reconnections to help her navigate the process.
Adoption Network Cleveland created Reconnections to support former foster youth who are trying to reconnect with members of their birth families. Through one-on-one and facilitated peer support, this program focuses on helping young people navigate those relationships, set realistic expectations and maintain healthy boundaries. When circumstances are tough the program offers a shoulder to lean on. When things go well, it offers a place to celebrate.
"No matter what the response the young person receives when trying to reconnect with family, this program can remind them of their self-worth," Lisa said.
Lisa still remembers the moment she realized her father's rejection did not make her unworthy of love: "I was reading the quote, 'When I was a child, I talked like a child, I thought like a child and I reasoned like a child. When I became an adult, I left childish ways behind me.' It occurred to me in that moment that if I were ever to grow up, I needed to assert my own worth and not judge myself as unlovable based upon my father's reaction." Foster youth and alumni now need not struggle alone in putting these pieces together.
"Now that I advocate for young people in and from foster care, it is so easy for me to see that their parents' actions are not a reflection of their worth. I am deeply grateful that Adoption Network Cleveland has created this statewide resource to help," Lisa said.
For more information on how to get involved with Reconnections, contact Donikea Austin at Donikea.austin@adoptionnetwork.org or (216) 482-2334.
Camille Rose Smith is the Development Coordinator for Adoption Network Cleveland.