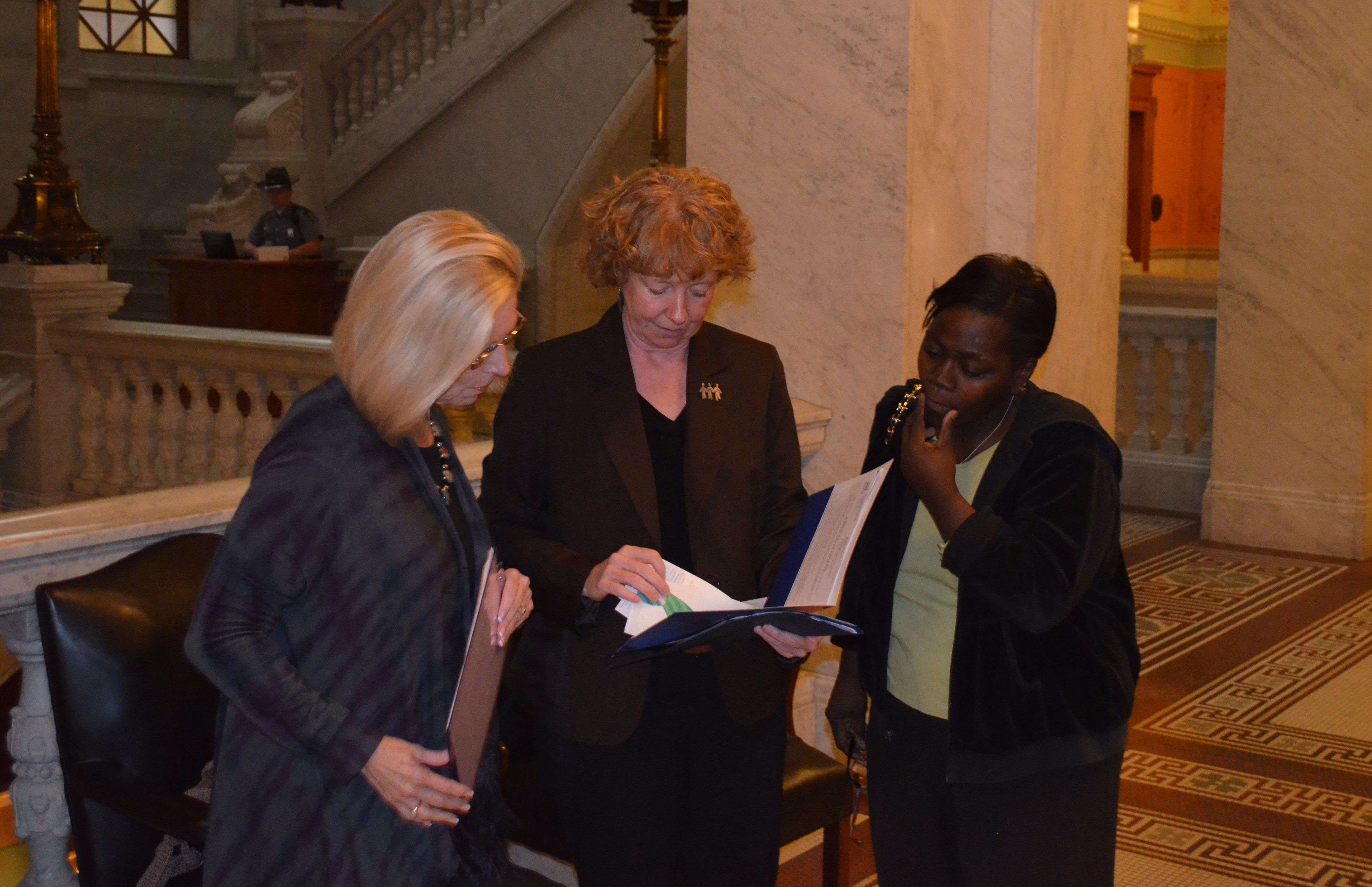 With the arrival of 2019, so comes the convening of the 133rd Ohio State General Assembly. As with all new Assemblies, Adoption Network Cleveland is scheduling a Lobby Day this Spring to visit representatives and senators, both freshman and veterans alike. On this day, volunteers will be advocating for our public policy agenda, delivering materials, and giving gifts of candy jars to the lawmakers of Ohio. This requires a great deal of effort and that's why we need capable and willing volunteers like you!
Lobby Day is an incredibly important part of our advocacy mission as it provides a unique and effective way to have a discussion about issues affecting the people we serve with the people who have the power to fix them. It's not just important for us, it's also needed by our representatives in government as well. Many Ohioans believe that lawmakers are unwilling or unable to change policies for political reasons, but that may not be true. Politicians on both sides of the aisle want to see better outcomes, but they rely on the communities' voices for information, feedback, and support on what works and what does not. In fact, it was our 2012 Lobby Day meeting with State Senator Bill Beagle's staff that got him interested in sponsoring Ohio Senate Bill 23, which passed in 2013 and opened up adoptee's access to their birth records. We always have our ear to the ground to discover who in our state legislature has a personal connection with and/or passion for our cause.
This Lobby Day on Wednesday May 8th, we have three main positions that we will be focusing on during our visit. First is our dedication to increasing Ohio's child welfare funding. Changes to federal funding have resulted in Ohio saving funds that the federal government directs the states to reinvest into services that support adoptive families, and it is our goal this year for Ohio to put these savings into the budget. Secondly, we look forward to working with the Governor's office on his agenda around children's initiatives and the legislation that results, including creating a foster care ombudsman. We also look forward to furthering our work to help siblings stay together and connected in foster care. More about our policy statements can be read on our website and in our 2019 Public Policy Agenda.
Do you want your voice to be heard on these issues? Do you have an interest in learning how government operates? How about putting political advocate on your resume? If you answered yes to any of these, then we want you to volunteer! Volunteers will be needed in Columbus for a full day of advocacy and outreach. Worried about not knowing what to say? Never fear! Adoption Network Cleveland will give training on talking points and work in groups of two or three while meeting the legislators. Can't make it to Columbus? We have a job for you too! There will be many preparations needed leading up to May 8th as well.  If you are interested in volunteering in either capacity, contact our Volunteer and Outreach Coordinator, Evan Caroline Clark at evan.clark@adoptionnetwork.org or call her at (216) 482-2312.