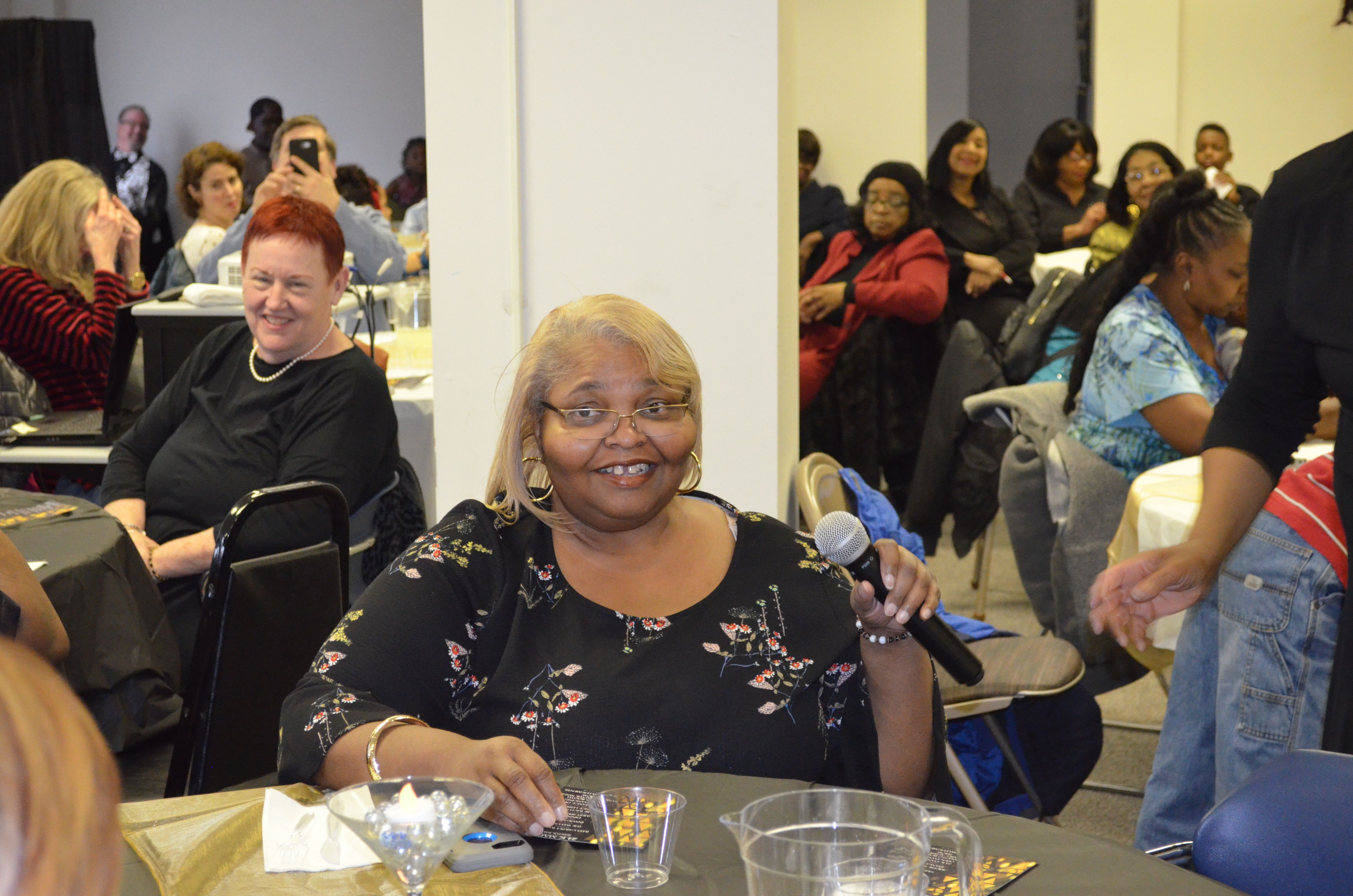 Adoption Network Cleveland's Family Hub is here to serve all current and prospective families created through adoption, foster care and kinship care to help them address the unique barriers, obstacles and joys they may face along their journey. These supportive services have formed a unique community that comes together for resources, mutual support and to engage in programs led by peers as well as professionals.
Among the many services within the Family Hub is the Family Ties Program, which includes a monthly parent and youth group, social activities and one-on-one support. Throughout our programs, Adoption Network Cleveland uses peer supports as a strong component of program design, and parent input was built into the Family Ties Program from the beginning. Three years ago, Ayanna Abi-Kyles, one of our Family Support Coordinators, expanded on the peer-led concept to create the Parent Advisory Team to give the parents a structured opportunity to be active leaders in the group.
"By allowing them to voice what their strengths are, and truly getting to know them and what they do aside from parenting, we are able to get their input in the group and give them control over the group conversations," Ayanna says.
Thanks to the "Developing and Sustaining Effective Parent Advisory Committees" workshop provided by The National Family Support Network, the Adoption Network Family Support Coordinators were provided with the tools to be successful in launching the Parent Advisory Team. The parents' involvement has been key in identifying the specific topics addressed in our Family Ties groups during the past two years. They have been heavily involved in the intricacies of planning events such as the recent Winter Ball. Parent leaders partake in phone trees to reach out to and check in on families that have not attended the Family Ties group in a while or to announce an upcoming event. They have also worked alongside Ayanna for a community gardening project to promote healthy eating habits.
An important part of the Parent Advisory Team is the parent-led segments of Family Ties referred to as Parent Cafés. These are topic-centered conversations led by Parent Advisory Team members. These conversations are essential tools used to engage parents directly in building a supportive community and enhancing resiliency for families. "It is so important to facilitate ideas from the people we are working with because they are living it. These conversation topics should be derived from them," says Family Support Coordinator Robert 'Gib' Gibbons.
We would like to give credit to the wonderful individuals that are currently serving on our Parent Advisory Committee. Thank you for all that you do.
Jermaine Foster
Lorna Linen
Cynthia Robinson
Mary Smith
Marty Smith
Althea Townsend
If you would like more information about the Family Ties Program, monthly groups, family social activities or the Parent Advisory Team, please visit the Family Ties Program webpage or contact Ayanna Abi-Kyles at (216) 482-2331 or Ayanna.Abi-Kyles@adoptionnetwork.org.
The picture above features two members of our Parent Advisory Team, Mary Smith (left) and Lorna Linen (right).
Evan Caroline Clark is the Volunteer and Outreach Coordinator at Adoption Network Cleveland.