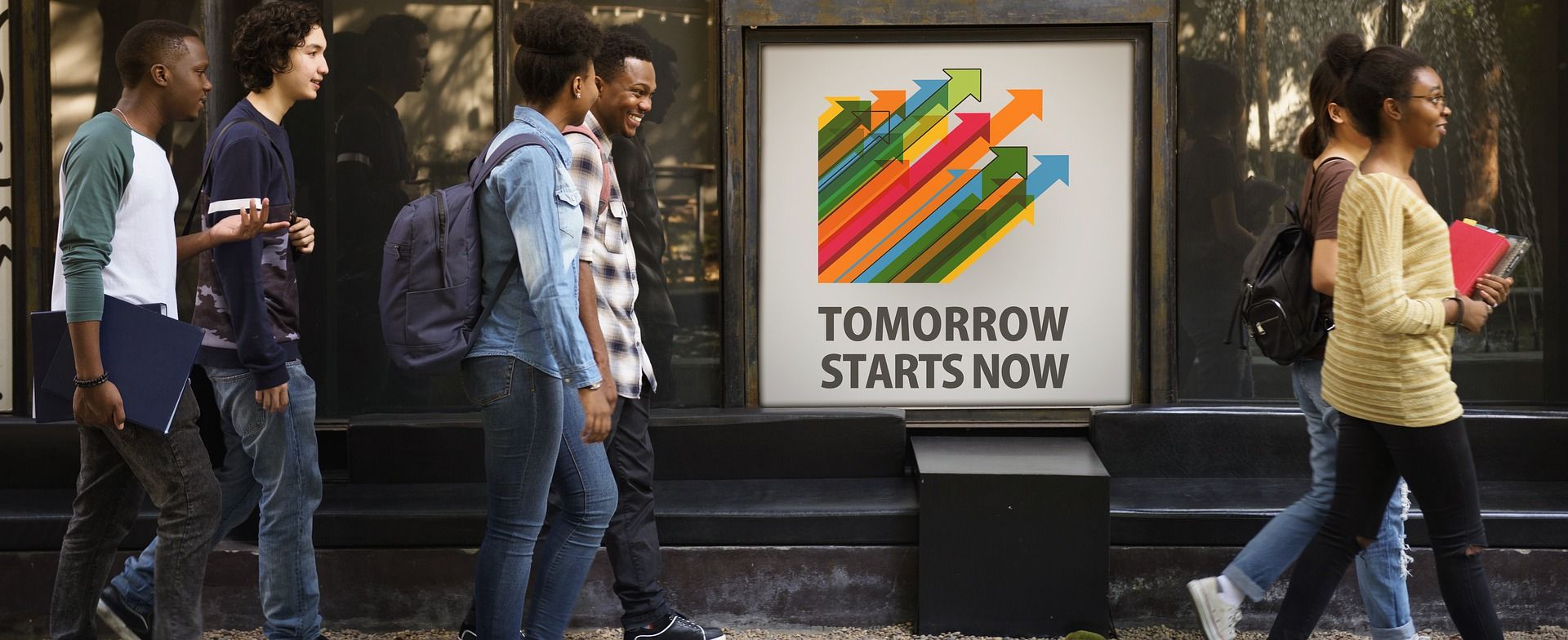 Cleveland State University offers a unique scholarship opportunity for youth who are aging out of foster care or have experienced foster care. The Sullivan-Deckard and Helen Packer Scholarship Opportunity Programs are one-of-a-kind in the state of Ohio as they provide a "comprehensive system of support" for foster alumni to succeed.
Incoming scholars are given year-round housing, tuition and quality work-study opportunities. The program provides a two-week orientation to prepare students on note-taking, test prep, and social elements necessary to succeed. Year-round housing is important as these young adults often don't have family to return to on breaks, resulting in episodic homelessness for some students in this population. 
According to the program's website, the goal is "to help students make a smooth transition to independent living, successfully complete engaged learning for personal and professional development, and ultimately earn a Bachelor's Degree."
Scholars are given access to professional and personal development opportunities over the course of the program, as they develop their support system and create a community among scholars.
In a 2011 study by the National Working Group on Foster Care and Education (a subset of the Legal Center for Foster Care & Education), foster alumni face a host of barriers to postsecondary education. Financial difficulties, including the heightened need to work and concerns about housing are challenges many foster alumni must overcome on their own. According to the study, "increasing postsecondary attainment among youth in foster care would increase their average work-life earnings. With a four-year degree, youth in foster care could expect to earn approximately $481,000 more, on average, over the course of their work-life than if they had only a high school diploma."
Housed in The Pratt Center – Fostering Success and Leadership Programs, the Sullivan-Deckard Scholarship began in 2015 and continues to make great strides as the first of the scholars graduated with their Bachelor's Degrees in December of 2018.
Applications for the 2019-2020 program will be accepted until June 3, 2019. The program features an intensive summer transition plan, mentoring, peer assistants, tutoring and success coaches. Participants are expected to participate in the program's scheduled activities, maintain an overall 2.0 or higher GPA, maintain 6-12 credit hours each semester and standard class requirements.
For more information, visit the Fostering Success and Leadership Program website, or contact the Director or Student Success, Jarrett G. Pratt at j.g.pratt@csuohio.edu or 216.687.9388.
Camille Rose Smith is the Development Coordinator at Adoption Network Cleveland.