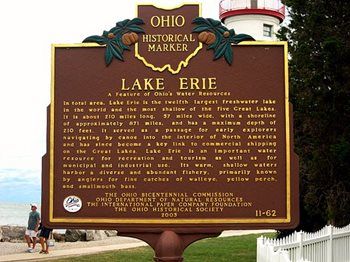 Like so many adoptees in the Cleveland area, my parents took me home from the DePaul Maternity and Infant Home in on Woodland and East 39th Street. Never in a million years did I ever suspect that I would someday be working next door to that site or that I would be working for the very organization that my adoptive parents adopted me from, Catholic Charities. I decided to take a walk one day on my lunch break and see if I could find anything related to the DePaul Home. There was nothing there. Cuyahoga Community College owns the land now and there is a huge shiny building that houses the Technology Training Center and a massive parking lot as well. Nothing to commemorate all the infants, toddlers, children, and mothers that spent time in that building. It was then that the gears in my mind started turning. There was also a maternity home called the Florence Crittenton Home that served unwed mothers through the 1970's. That site is now on the property of the Cleveland Clinic. I thought about the Ohio historical marker program and how there should be markers on both sites to memorialize the historical significance for families in the Cleveland area. 
The Ohio Historical Marker program began in 1957 and since that date, they have installed around 1,800 markers that tell unique historical stories about the marked sites. Twenty new markers are installed each year and the application deadline for new markers is July 1st. Applications can be found online. Grant funding is available to pay for the markers. 
The DePaul Maternity and Infant Home originally started out as St. Ann's Infant and Maternity Asylum and began providing shelter to unwed mothers in 1873. Up until 1910, unwed mothers and married women were housed in different buildings. In 1952, the hospital moved to a building in the suburbs but the home for unwed mothers and infants remained at the site on Woodland Avenue. After the separation between the hospital and home, the infant home became known as the DePaul Infant Home and the home for unwed mothers as St. Ann's Loretta Hall. In 1951 they combined in the DePaul Infant and Maternity Home. For over twenty years, the building provided health and counseling services to unwed mothers, many of whose babies were placed for adoption through Catholic Social Services, which was in the same building. In 1973, the name of the building changed again, and it became known as DePaul Family Services. Catholic Social Services became known as Catholic Charities and kept twenty beds for unwed mothers but mostly offered outpatient services like health care, daycare, and counseling. In 1983, the DePaul center closed, and the Catholic Diocese of Cleveland served unwed mothers in the remaining few maternity homes.
I couldn't find any data relating to exactly how many lives the St. Ann/The DePaul Infant Home touched in their century of existence but I do think about how many infants spent time there, and how many mothers lay in their beds wondering if they were making the right decisions. It is important to have a historical marker at that site to commemorate all that those unwed mothers, children, and adoptive parents went through.
The Cleveland Florence Crittenton Home was a private nondenominational home for unwed mothers that started in 1912. The home was originally located at a small, cramped building on Eddy Road and cared for 15 unwed mothers and their infants for up to 6 months following delivery. With the baby boom and popularization of infant adoption, in 1947 the Florence Crittenton Home moved to a larger facility, a former Millionaire's Row mansion at 8615 Euclid Avenue. For twenty years the Cleveland Florence Crittenton Home provided care for mothers and their infants until the applications began to drop and the costs rose. To reduce the expenses, in the late 1950s the home eliminated the medical facilities, and the babies were delivered at Cleveland Clinic, which was across the street, and sometimes Booth Hospital. In 1962, the nursery was closed and only the mothers were housed. Unwed mothers at the Cleveland Florence Crittenton Home were often visited by social workers from area adoption agencies, and their babies were frequently placed for adoption. With a diminishing need for maternity homes and decreased funding, the Florence Crittenton Home sold the building on Euclid Avenue in March of 1970 and relocated to the campus of Beech Brook on Lander Road in Pepper Pike. They changed their service mix, shifting from services for unwed mothers, and began working with delinquent and at-risk teenage girls changing their name to Florence Crittenton Services. 
It will take time and resources to work with both the Cleveland Clinic and Cuyahoga Community College to get the historical markers up at both sites. Yet, I remain hopeful that it can be done. I reached out to Executive Director Betsie Norris from Adoption Network Cleveland and Herbert Mausser from Cuyahoga Community College because I would love to see a partnership between the two organizations to potentially partially fund the marker at the DePaul Infant Home site and we are currently looking for a contact from the Cleveland Clinic for the Cleveland Florence Crittenton Home. I truly believe that this slice of history should be commemorated. 
Click HERE for more information on the history of Cleveland-area maternity homes. 
Dana Ann Ozak is an adoptee and advocate currently partnering with Adoption Network Cleveland to apply for Ohio Historical Markers for the DePaul Maternity and Infant Home and Cleveland Florence Crittenton Home sites. If you are interested in working on this project, please contact Betsie Norris at (216) 325-1000 or betsie.norris@adoptionnetwork.org.