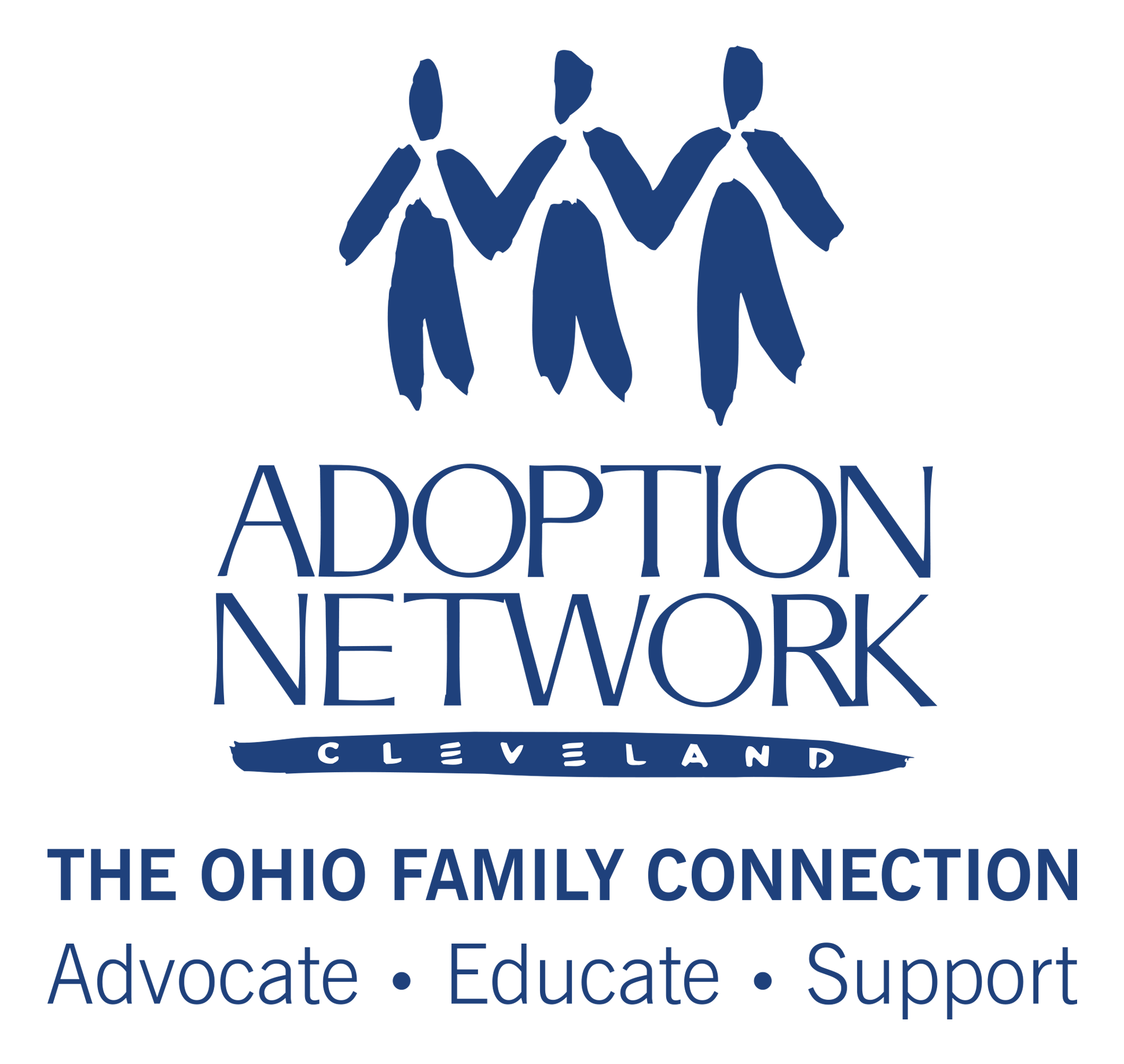 Adoption Network Cleveland: The Ohio Family Connection  condemns the acts of violence against our loved ones, friends, neighbors, colleagues, and  community members who are people of color,  and  we condemn  the rampant racism that  continues to  permeate  our  society.
     The foundation of our work  is built  on  inclusivity by supporting all people  impacted  by adoption and foster care. We are  fully committed to celebrating both the things we share that bring us together, and the differences that make us unique.  We acknowledge and accept  these differences while choosing to draw strength from that which unites us. 
     Adoption and foster care  touch people of all cultures, backgrounds, and  walks of life.  We  honor  this fact by  embracing all people; respecting the diversity  of those we serve and  reflecting this diversity in  our board  and  staff; and  responding  to the needs of our communities appropriately through our policies and programs.  
     Our work has led us to an understanding  of the impact of trauma. We commit to being part of the healing that needs to happen through our work in  advocacy,  education,  and support. We commit to advocating  to  change  systemic racism.
     We acknowledge that our  Black community is disproportionately  impacted  by the child welfare and foster  care  system in our country due to racial inequities that include systemic poverty, racial bias,  and discrimination.  We continue to work with and support community partners to address the  deep-rooted  issues that tear families apart.  Our  own  advocacy work will continue to address these inequities and work to keep families together or reconcile families whenever possible. 
     We stand in solidarity with members of our  Black community against systemic racism in our city  and our nation  and will continue to be self-reflective of what we say and do, raise our voices, and work to end inequality  and racism.  You  are seen  and you  are heard.  
     Know that you  are celebrated, valued,  and respected  at Adoption Network Cleveland.
Adoption Network Cleveland Board of Directors and Staff
We encourage  anyone  in Ohio touched by adoption, foster care, or kinship care, who wants to learn more, to contact us at hello@adoptionnetwork.org or by calling our helpline at (216) 325-1000.