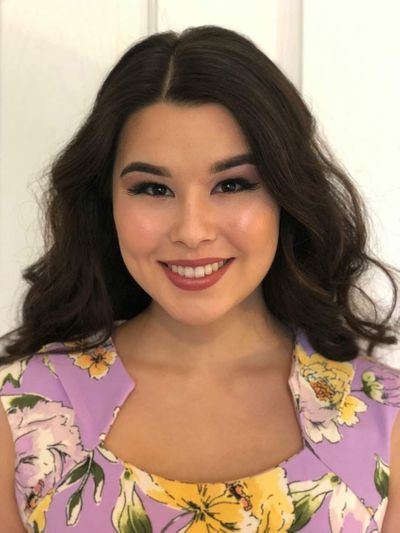 As a meticulous planner and dedicated college student, I never thought that I would be moving to Cleveland and doing a service year for a nonprofit at 19. If not for the pandemic, I would be a sophomore at Georgetown University majoring in Culture & Politics with a concentration in LGBTQ+ and gender studies. When my university announced that all classes would be online this semester, I decided that taking a gap year to serve with Americorps would do more good than watching Zoom classes in my childhood bedroom. I always knew that I wanted to serve in the Peace Corps or Americorps at some point in my life, I just didn't think that the opportunity would present itself so soon. 
Being born and raised in Las Vegas, Nevada, my recent move to Cleveland is exposing me to Midwest culture and making me buy snow boots. I am passionate about activism, environmentalism, and theater and I am looking forward to engaging in those activities in the Cleveland community. In high school, I was very involved in Nevada politics and was able to draft, present, and advocate for two bills that were eventually signed into Nevada law. I plan to continue my activism and advocacy in this new political landscape. 
My rule of thumb is to make sure that your heart is in everything you do. When scrolling through various VISTA opportunities, I aimed to apply for positions at organizations that make positive efforts in their community and deal with issues that I am passionate about. Although I am not a part of the adoption constellation, I am uniquely connected to adoption in that throughout my childhood, my aunt and uncle cared for over 30 children in foster care. Although I was young, I became aware of the various issues surrounding foster care and adoption and it makes me happy thinking that I could help children like them through my work. I was- and continue to be- impressed by the Adoption Network's selfless commitment to the life-long journey of adoption. I am so grateful to have this opportunity as the Grants and Donor Engagement VISTA. I hope to contribute my passion and effort towards adoption and foster care to encourage more grant opportunities and strong donor relationships. 
After graduating from Georgetown University, I hope to enter the nonprofit world to pursue my passions of justice and service. I believe there is no greater purpose in life than to help others and I hope that whatever I end up doing creates some good in this world. This position allows me to gain real-world experience that I can apply to both my studies and my future career. 
Olivia Yamamoto is our Grants & Donor Engagement VISTA.