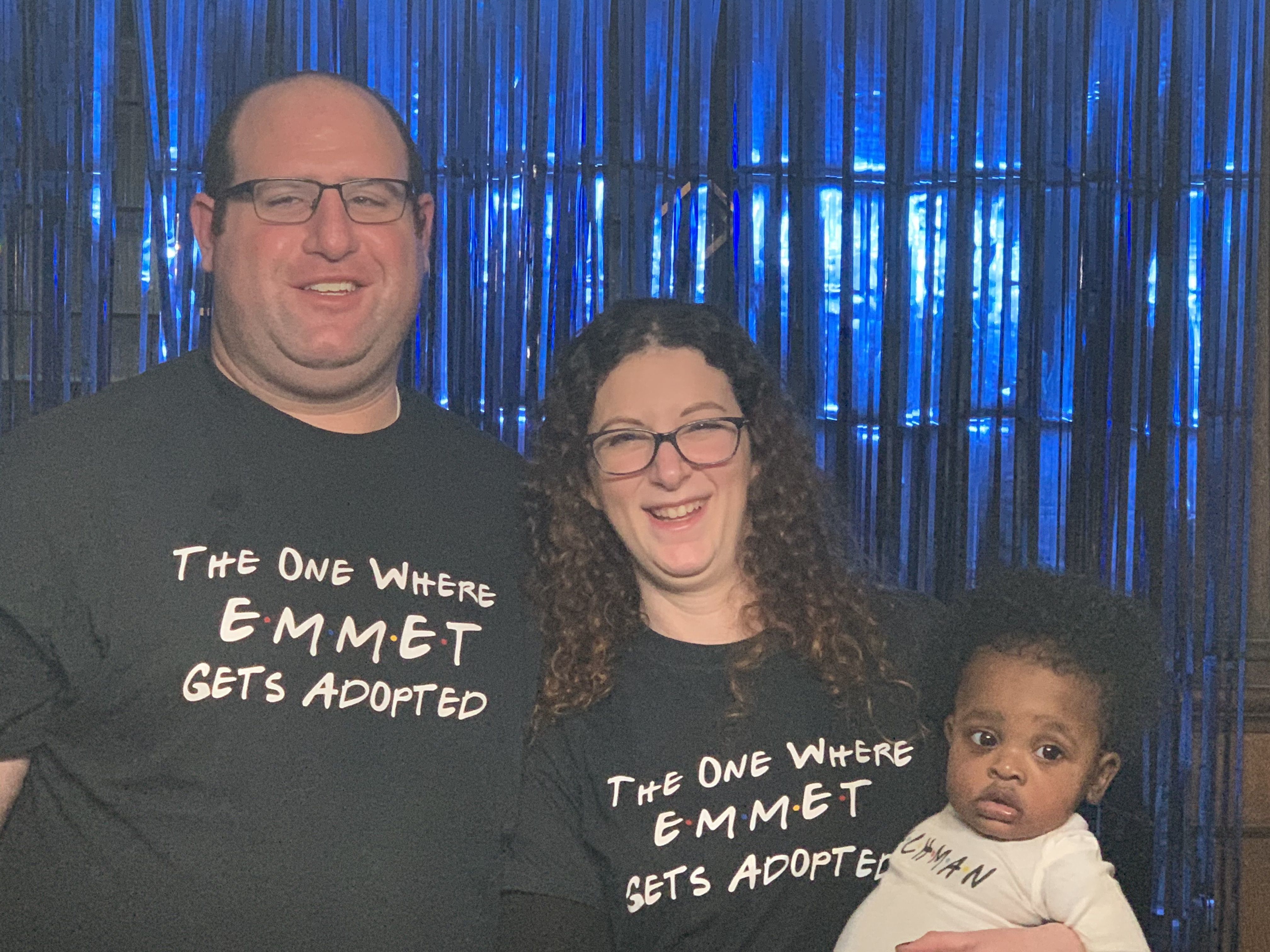 While the pandemic has postponed traditional parties and gatherings, Greg and Jackie Nachman thought outside of the box to celebrate the adoption of their son, Emmet. Originally intending to host a party, the couple opted for a safer alternative that would commemorate the new addition to their family.
The Nachman's held a drive-by event where their friends and family could cheer on the happy family and engage with Emmet from a safe distance. Attendees drove by with colorful, decorated signs welcoming Emmet into the family. The parents asked in lieu of gifts, attendees give donations to Adoption Network Cleveland. Their special day raised more than $500 in donations to support programs. "We are so grateful for the support of the community, people have been so kind," the couple remarked, reflecting on the extraordinary graciousness that their loved ones showed.
Emmet was born a week into the pandemic back in March, and the couple finalized the adoption in late November. "We are beyond thrilled. From the NICU to now, we have had so much fun watching him grow and learning to be the parents he needs and the ones we want to be," Jackie explained.
The family attends Adoption Network Cleveland's Family Ties Group, participated in the gingerbread house decorating competition, and joins the This Is Us Facilitated Discussion. They also hope to join the Weaving Cultures Transracial Family Group in the upcoming year. They stated that they appreciate how the support groups are conversational, supportive, and present the opportunity to form relationships with people bearing similar experiences.
The family celebrated their first holiday season together this year and are looking forward to many more. "The road to adoption is not for the faint of heart, and our future as a multi-racial, adoptive family won't be either, but we are so ready for this journey!" Jackie exclaimed.
In December, WYKC featured the Nachman's in their Home for the Holidays series, highlighting their journey to become a family. You can hear more about their journey in the segment.
We wish the best for the Nachman family and thank them for their inspired idea to benefit Adoption Network Cleveland.
Olivia Yamamoto is our Grants & Donor Engagement VISTA. Olivia is completing a year of service at Adoption Network Cleveland as a part of the AmeriCorps program.