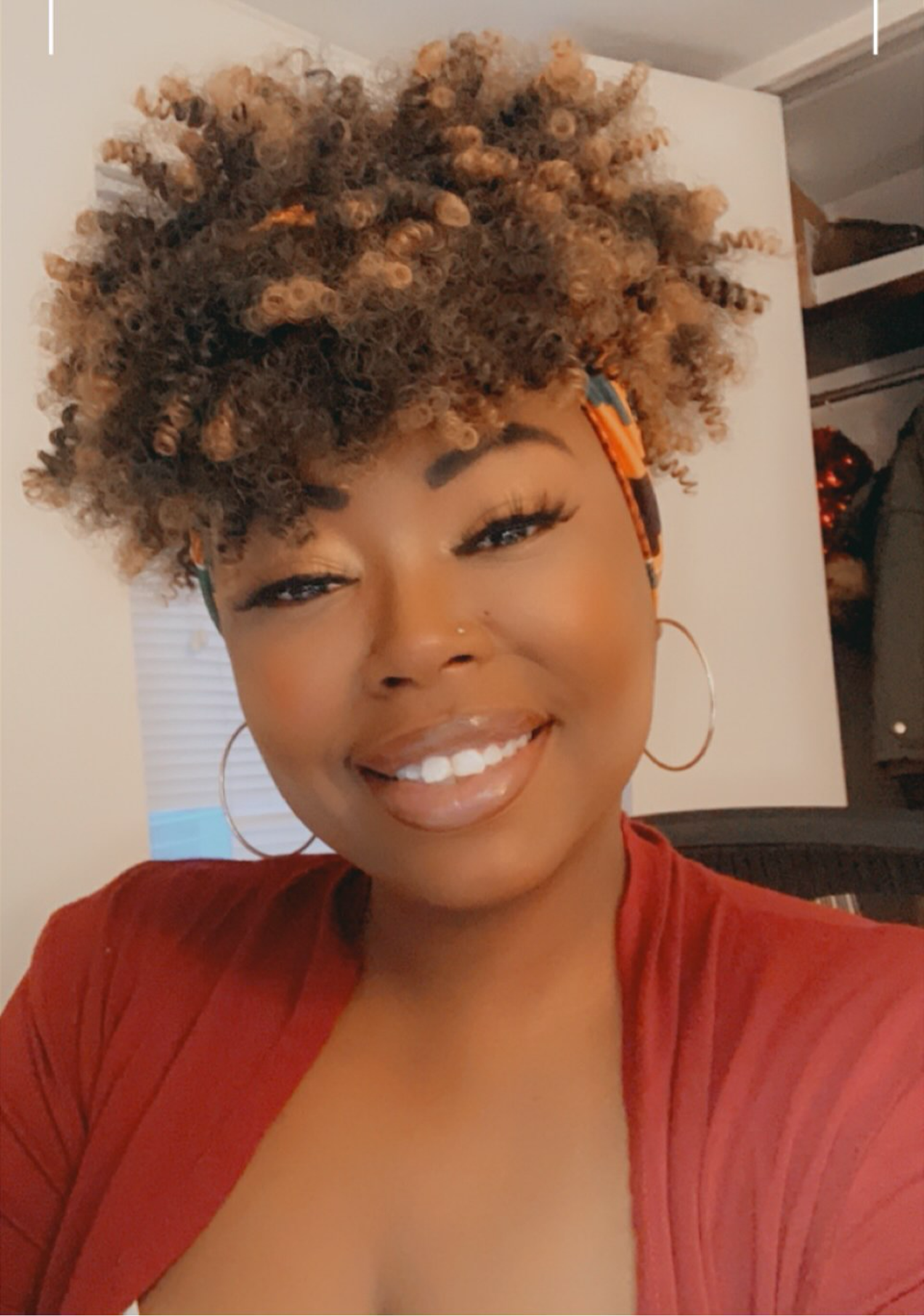 My name is Kim Rednour, and I am a senior at Cleveland State University. I am currently working on my bachelor's degree in urban studies with a focus on nonprofit management. For now, I am a property manager for a company based in Cleveland, OH. When choosing an organization for my focus this year, I knew that I wanted to find one that served children in foster care. To my surprise, there were not many options to choose from here in Cleveland. When I came across Adoption Network Cleveland, it seemed like the perfect choice, especially since I could directly relate to the people the organization serves.
I am an adoptee myself, with a transracial family. Biologically I have seven siblings. My older brother and younger twin sisters were both adopted by the same family as me. Two of my younger brothers were adopted by my adoptive parents' friends, I have a younger sister who adopted as well, and my oldest sister remained with her paternal grandparents. I also have two brothers and two sisters who are my adoptive parents' biological children. So, I have always had a large family. 
Having been in foster care and experiencing firsthand the good and bad side of open and closed adoptions, I have known for a long time that I wanted to "help" children and families in the foster care system, as well as those who have experienced the adoption process. It is my personal experience with the foster care system and the lack of resources available to families once an adoption is finalized that have been driving factors in deciding my career path and how I would like to serve my community. 
I have two children - a son who is 11 and a daughter who is 5. So, I spend most of my time chasing children, driving to sports practices, and navigating online schooling these days. In my free time, I enjoy cooking, reading, binge-watching Grey's Anatomy, and catching up on sleep when I can. I also do a lot of meditation and spend lots of time with my siblings, nieces, and nephews. 
I am excited to volunteer with Adoption Network Cleveland this semester. I am hoping to learn the ins and outs of what keeps a nonprofit running and able to serve its community. I also hope to learn more about the organization itself, the programs and services provided, as well as the advocacy work that the organization does. I am also excited to learn from other adoptees and hear their experiences. I hope this gives you a little more insight into who I, and where I come from. I look forward to engaging with everyone and learning as much as I can.