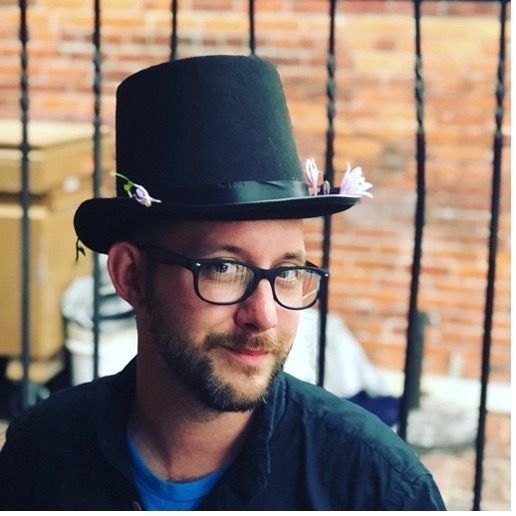 Brian joined the Adoption Network Cleveland Family as the Family and Youth Program Coordinator in October of 2021. Since joining the team, he has brought energy, passion, and enthusiasm while working on program improvements, development, planning, and implementation of family and youth programming. Within a few short months, Brian has led and coordinated programming including the Virtual Family Winter Holiday Party and the Tough Talk Series, helping to strengthen families while fostering a supportive environment that helps parents gain necessary tools to navigate difficult conversations including sexual health and bullying.  
Brian began his career at Planned Parenthood of Greater Ohio and gained a broad range of experiences, including serving as a school health educator, HIV testing specialist, and community health educator. Before Adoption Network Cleveland, Brian worked at the LGBT Community Center of Greater Cleveland coordinating the youth program, the Queer Youth Initiative (QYou). His culmination of experiences as an educator, advocate, and leader for families and youth made him the perfect fit to serve as the Family and Youth Program Coordinator at Adoption Network Cleveland.
Brian was drawn to the mission of Adoption Network Cleveland as he has a personal connection to the adoption community and finds it inspiring to work within professional organizations that align with his personal life experiences. While he is not directly a member of the adoption triad, his mother was one of "The Girls Who Went Away" and placed a son for adoption in the mid-1970s. Brian emphasized how hearing about his mother's experience profoundly impacted him. He said, "I have always found her story about that time in her life both heartbreaking and powerful." 
Brian's mom navigated the complexities of the adoption journey in a generation that condoned silence, shame, and secrecy. While he knows it was difficult, her experience had a significant impact on his life. He still remembers his mom telling him that "Sometimes when you're in a hole, you just have to fill it with something. It can be anything, or not what you actually need in it, but it just needs to be filled so you can get back out and find what you actually need." In order to find out what you truly need, Brian emphasized the importance of taking time for self-reflection. 
As someone who has been personally touched by the adoption experience, Brian warmly invites all families who are interested in family programming to "C'mon in!" In 2022, he is most excited about getting back to the full gamut of family & youth programming, including our continued Tough Talk parent education series, family outings, community partnerships, and drop-ins. If you would like to learn more about the Family & Youth Program, the two best places to get up-to-date information are on our website's calendar of events and our Facebook groups. You can check out the Adoption Network Cleveland Facebook page for general information or our Family Ties at Adoption Network Cleveland and Weaving Cultures Adoptive Family Facebook Groups for more specific information related to family programming. 
Want to learn more about our Family and Youth Program?  Brian Lutz is the Family and Youth Program Coordinator at Adoption Network Cleveland.  Brian can be reached at brian.lutz@adoptionnetwork.org or (216) 482-2332.