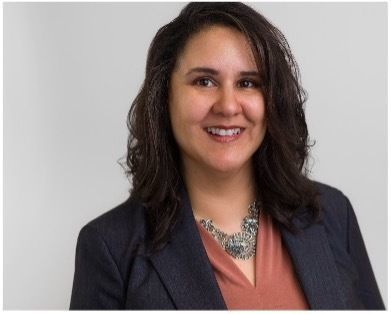 We are delighted to introduce you to our new Director of Finance & Operations that joined our team this past October. Abby is an experienced accountant and is passionate about transparency, accuracy, and financial responsibility. After graduating from Cleveland State University, she has served in various leadership capacities throughout the local area including the Hispanic Urban Minority Alcoholism & Drug Abuse Outreach Program, Inc (HUMADAOP) and Assembly for the Arts. We are honored to have Abby on our team as she brings experience and expertise in advocacy, activism, racial equity, and managing a multimillion-dollar budget.  
What inspired you to join the team at Adoption Network Cleveland?  
The mission of Adoption Network Cleveland is one that I can fully support and feel connected to.  I couldn't say that before four years ago.  But that is when I found myself in the middle of a DNA Discovery experience.  There has been a lot of emotional ups and downs relating to this.  When I saw this position come up and read what Adoption Network Cleveland was all about, I knew that that was something I wanted to be a part of! 
What do you like most about your current role?  
I LOVE working with numbers!  Numbers are numbers no matter where you work, but it is a huge plus that I get to support the financial operations of an organization that I feel a connection to.  Helping Adoption Network Cleveland is very satisfying.  
In moments of adversity, how do you build yourself back up?  
There is no one that goes through life without facing adversity at some point.  When it's my turn, as a woman of faith, I will usually take it to prayer.  Asking for help from God, and those that I allow to speak into my life, on seeing the situation clearly and how to move forward.  Also knowing that "what doesn't kill me, will likely make me stronger." 
What does success mean to you?  
Success, to me, is different depending on what you are gauging it for.  In the workplace, meeting and surpassing your goals is a success.  In life, it is raising God-fearing children that are productive members of society, 
What do you enjoy doing outside of work?  
Whether I am doing something active or just chilling watching T.V., I love spending my time with family.  I don't get to do it as often as I would like, but I absolutely love being on a ski slope!  I learned to ski when I was 25, and knew I was bit by the ski bug when I started to dream about it. 
Want to connect more with Abby?  Abby can be reached at abby.delrio@adoptionnetwork.org or (216) 482-2310.