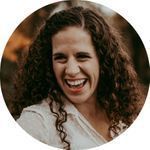 Lindsey Thrasher serves Ohio kinship and adoptive families as an OhioKAN Adoption and Kinship Navigator at the Adoption Network Cleveland. OhioKAN is a statewide program that is contracted with Adoption Network Cleveland to come alongside kinship and adoptive families to meet their unique needs. In her role as a Navigator, she helps foster permanency by connecting families with resources available locally and statewide.  
Lindsey brings both her personal and professional experience when working with kinship and adoptive families. As a member of the adoption triad, Lindsey is especially passionate about seeing adoptive families and children thrive! Wanting to turn her passion into a career and use her personal experience to help others, Lindsey earned a Bachelor of Social Work from Lipscomb University in Nashville, Tennessee in 2007 and has spent over 16 years working and volunteering to serve children and families in crisis. Her experience includes an after-school program for at-risk youth, a residential children's home, churches, youth groups, and inner-city school social work.   
What inspired you to join the team as a Kinship and Adoption Navigator?  
I was looking for work in the social work field and have a special heart for all parts of the adoption constellation. I was especially drawn to Adoption Network, as opposed to an adoption agency, because of the work we do with the lifelong journey of adoption. I love that we have perspectives from all parts of the adoption constellation and work to serve and meet the physical, mental, emotional, and relational needs of those impacted by adoption.  
How are you personally connected to the adoption community?  
I am an adoptive mother to beautiful 11-year-old twin girls. Walking this journey of open kinship adoption alongside them and their birth mom has changed my heart and life forever. My understanding of the nuances, challenges, and beauty of adoption has grown and changed in the past decade in the best ways.  
What do you like most about your current role?  
I love connecting with kinship and adoptive families in our community. Each family has a unique story. It's a joy to help connect them to resources, while also giving them a safe place to feel understood and seen.  
What has been the most meaningful experience since coming into this role?  
There are times when a family will call the OhioKAN line in almost a complete panic. They are weary from advocating for themselves and their children and being met with another voicemail or roadblock. These calls are especially meaningful because I get to be a voice on the other end of the phone to offer gratitude, reassurance, and direction on some paths to help meet the needs of their family. In almost every call that begins this way, the caller gets off the phone feeling more relaxed and thankful to have a person that will listen and respond with help to meet their needs. Those calls are what the navigator program is all about! 
What do you enjoy doing outside of work? 
I love spending time with my family and friends. My favorite things to do are hike in the Metroparks, go on bike rides, go to coffee shops and play games. You can often find me tackling a new project in my home, taking a walk, or playing with my 4 kids! 
We are proud to have Lindsey on our team and are extremely grateful to partner with OhioKAN to provide another resource for families impacted by adoption, kinship, and foster care. Want to learn more about OhioKAN and connect to available resources in Ohio? Reach out to 1-844-OHIOKAN (1-844-644-6526).