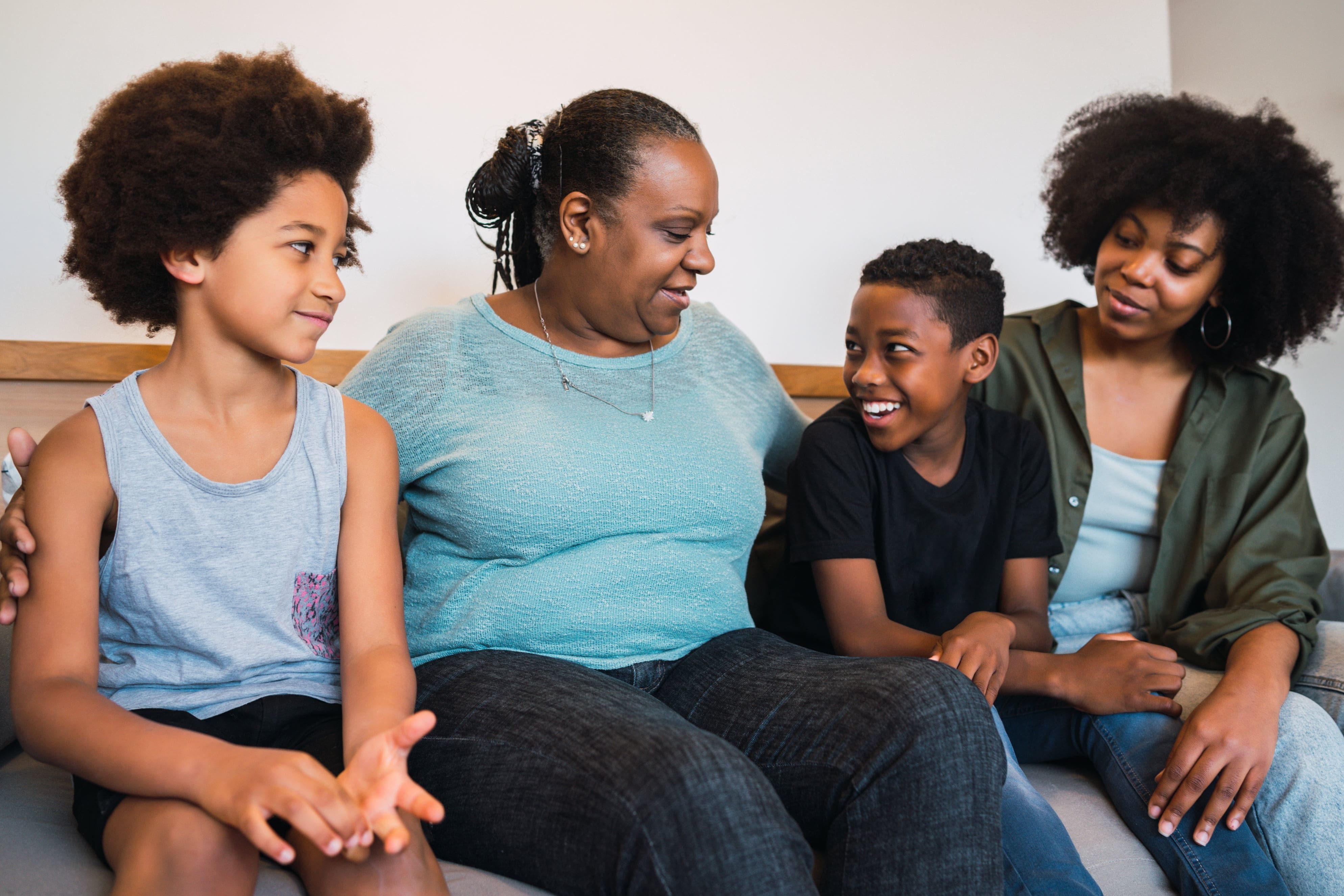 According to the U.S. Department of Health and Human Services (2020), in the fiscal year 2019, 423,997 youth were in foster care. In Ohio alone, there were over 27,000 children in out-of-home placements (The Annie E. Casey Foundation, 2019). Out-of-home placements are often needed for youth who are removed from their home due to abuse or neglect; however, removing a child from their home, even to keep them safe, is traumatic. While historically, children have been placed primarily in foster homes with caregivers without a biological connection to them, by listening to the voices of those with lived experience, we have begun to realize the importance of maintaining relative connections and relational permanency through kinship care. 
Whether children spend time in foster care or kinship care, society tends to place stereotypes on children who have experienced early childhood adversity. What is the first thing that comes to your mind when you think of foster care? The media often portrays former foster youth as the villain or the hero. Did you know Spiderman, Batman, the Joker, and Cruella de Ville were all in foster care or kinship care? Former foster youth are often judged by pre-conceived notions and labeled by negative statistics. As a result, they often internalize this view of themselves. A former foster youth, Josh Ship, once said, "the difference between a statistic and a success story is one caring adult." 
Statistic or Success? Internalizing this language either causes individuals to believe they are a statistic or form a never-ending yearning to prove the world wrong and strive for perfection. Former foster youth deserve the gift of being able to live in the space in between, neither as the villain or the victor, but as a human being with successes and failures navigating a path that is not always linear. 
We can help current and former foster youth by eliminating stereotypes and elevating the voices of those with lived experience. Individuals may heal from their trauma or remain stuck depending on whether they have individuals around them who either build them up or tear them down.  We must take the time to become a more trauma-informed society and learn more about the origins of systemic injustices leading to intergenerational trauma, symptoms of trauma, and how to best support survivors. We must realize that many of the symptoms of trauma are normal reactions to extreme circumstances, and with support, individuals can move from surviving to thriving. 
Growing up with adversity instills compassion, empathy, resilience, drive, passion, purpose, and creativity. This May, we recognize the incredible strengths and attributes of those who have endured and survived early childhood adversity. In honor of Foster Care Awareness Month, I challenge you to listen to the voices of current and former foster youth who have navigated difficult situations and have chosen to transform their experience by sharing their journey to empower others on the podcast Unbelievably Resilient.
Are you an avid reader? Check out this month's recommended reading:
Trauma and Recovery: The Aftermath of Violence- Domestic Abuse to Political Terror, by Judith Herman, M.D. 
The Choice: Embrace the Possible, by Dr. Edith Eger 
What Happened to You? Conversations on Trauma, Resilience, and Healing by Oprah Winfrey and Dr. Bruce Perry 
The Body Keeps the Score: Brain, Mind, and Body in the Healing of Trauma by Dr. Bessel Van Der Kolk
Don't have time to read this month, but would love to relax and watch a movie? Check out Instant Family, available on Paramount+. You are also able to stream Instant Family by renting or purchasing on Amazon Instant Video, iTunes, Google Play, and Vudu.