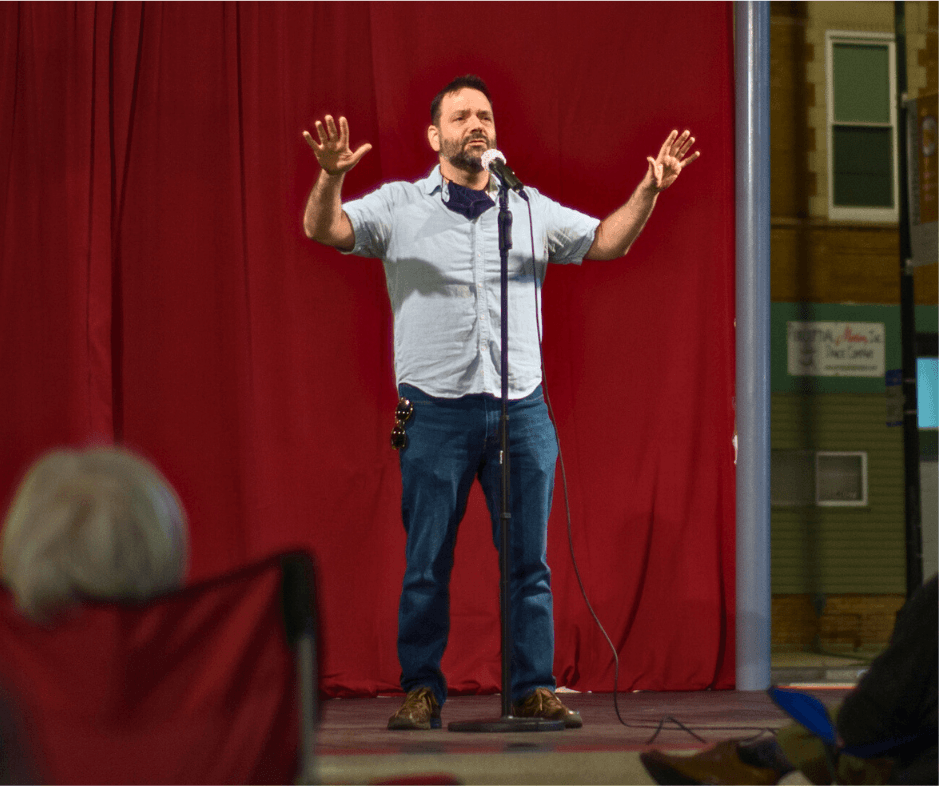 Adoption Network Cleveland is proud to have played a supporting role in an adoption story soon to be showcased at Playhouse Square in Cleveland on Aug. 4 and 5. The one-hour solo performance, titled "A Secret in Plain Sight," is written and performed by Kevin Gladish, a native of Cleveland currently residing in Chicago. In his show, Kevin takes the audience on a journey through his personal experience as a Late Discovery Adoptee and his search for truth.
"I started to want a story worth telling, a story of lost and found… of separation and reunion," Kevin wrote in a blog post. "I wanted to write something that would make a great movie someday. I'm an actor, after all."
The production, "A Secret in Plain Sight," will be featured at the BorderLight Fringe Festival offering multiple showtimes for attendees. On Friday, Aug. 4, the show will be performed at 5:30 PM, and on Saturday, Aug. 5, there will be showtimes at 1:30 PM and 5:30 PM. To purchase tickets, individuals can visit the festival's official website. Adoption Network Cleveland is currently providing a promotional code, "Meow23," offering a 10% discount on all festival shows. Tickets for "A Secret in Plain Sight" can be acquired on a pay-what-you-can basis, ranging from $12 to $20.
Immediately following the 5:30 PM performance on Saturday there will be a talk-back session with Kevin offering a valuable opportunity for engaging in meaningful discussions and gaining further insights into the production. Friends of Adoption Network Cleveland are welcome to join Kevin and Betsie Norris for an informal hangout after the talkback. With the August 6th Annual Cookout and In-Person General Discussion meeting, it would be a great opportunity for our out-of-town friends to make a visit to Cleveland! More information about the post-event get-together to come.
As Kevin recounts his story on his blog, he emphasizes the significance of community and support.
"I have also connected, both locally and online, with many other adoptees who are sharing their stories of how they feel and how their searches and reunions are going," he writes. "That has helped too... knowing that I am not alone in this, knowing there are others who feel the way I do."
As Kevin discovered his adopted status in 2015, he benefited immediately from Adoption Network Cleveland's decades of work as he was able to receive his original birth certificate and plug into our activities at an exciting time, attending our conference at the first anniversary of "opening day." Adoption Network Cleveland was honored to assist Kevin in his search.
Adoption Network Cleveland is committed to fostering peer support and building a sense of community among individuals touched by adoption. Our organization provides a range of virtual gatherings on a monthly basis, offering platforms for sharing, discussion, and education on various adoption-related subjects. For more information or to register for a program, please visit our calendar.
To purchase tickets or to learn more about "A Secret in Plain Sight," please visit https://www.borderlightcle.org/a-secret-in-plain-sight/.