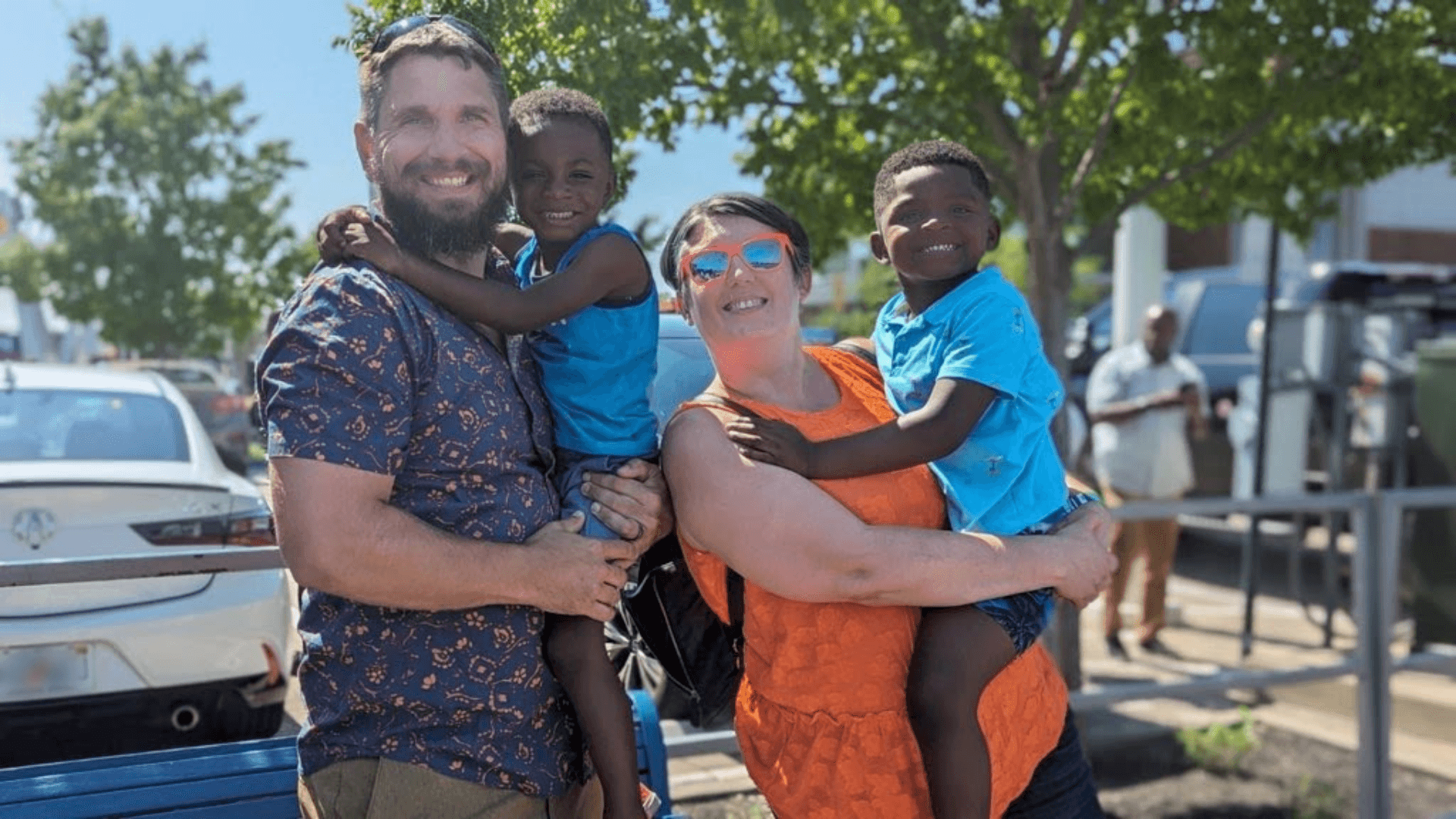 Earlier this year, a group of nine families met for a book club featuring Angela Tucker's book, You Should be Grateful: Stories of Race, Identity, and Transracial Adoption. This book and meeting time were so impactful for the parents involved, that it has been extended into a regularly scheduled meeting available to any transracial adoptive parents.
For many years, Adoption Network Cleveland has worked with and supported families who have been formed through transracial adoption. Many iterations of this support have existed under the umbrella of "Weaving Cultures." Today, we offer a monthly transracial families peer support group, Weaving Cultures Transracial Family Group.
"One topic we did last year was: How do you talk to your kids about racism? It's called 'The Talk,'" explains Ty Cliffel, Director of Programming. "How do you keep your kids safe? How do you talk about prejudice and things that they will come in contact with? How do you talk about it as a family and how do you talk about it to other people with their intrusive questions?"
Weaving Cultures is special because of the complexity of transracial adoptions. From questions of identity, to cultural awareness, to practical issues - such as hair care - this support group allows parents and children to embrace this wonderfully distinctive experience in a judgment free space. I feel grateful to ANC for sponsoring Weaving Cultures. - Stephanie Hiedemann, Adoptive Parent
Janelle Poskocil is a transracial adoptive mother, Adoption Network Cleveland's Program Coordinator for Families & Youth, and the facilitator for the Weaving Cultures Transracial Family Group. She describes the makeup and demographics of the group. "Most of the families involved are white parents parenting children of color, primarily Black children, but there are also Black parents parenting children of mixed races. It's not super clear cut."
Creating a safe space for discussion and peer support is paramount to the mission of Adoption Network Cleveland. Peer support is a great tool in that people can spend time with others who are walking the same journey. This sense of support and community can be very healing and normalizing in places where some might feel like they don't fit in.
"Transracial families are really in this situation where not all the families they come in contact with look like them," Cliffel states, "so there's a lot of questions, a lot of stares, a lot of intrusiveness. Kids can feel out there and different and parents can feel out there and different, as well."
Parents in this group have the opportunity to share resources and ways to find racial mirrors for their children – service providers, culturally diverse places of worship, therapists, school personnel, etc. It's about, "finding ways for your Black child to see a Black professional that looks like them, gets those issues, can have those discussions that their white parents aren't always in the best position to have, and can be role models and leaders," Cliffel describes. "This kind of resource sharing becomes really important in helping families find places where they feel comfortable."
A peer support group can serve different purposes for different families. "[Weaving Cultures] is for support, but I also have a hope that we're educating people and opening their eyes to all the sides and facets of this," Poskocil shares.
When parenting children of another race, it is critical to not assume that children should assimilate to white culture. Parents must do the hard work of educating themselves and immersing their families in cultures that may be foreign to them.
"I can never be everything my children need, simply because I'm not Black. I just can't," Poskocil emotes. "I will love them, I do all the things for them, but I can't be that. And so how do you deal with that? How do I integrate their culture into their lives? How do we make sure that they have Black friends and adults that they're surrounded by without being the token Black person in a room."
Parenting children of different races is not a static experience. Like all parenting, as children age, they are faced with different experiences and environments, and unfortunately, prospective parents are often not given enough information about the experiences their children may face.
Poskocil highlights a personal example: "A lot of times they're just, 'cute little brown baby,' or, 'cute little Asian baby;' but my cute little brown babies grew up to be six-foot-two dark-skinned Black people that are afraid of the police and are looked at differently than I am in public. If we go into a store and they're with me it's one thing, but if they're by themselves then employees are following them around the store. They don't stay cute little babies forever, and so society's perception of them changes and we have to have those hard conversations."
Adoption Network Cleveland is honored to support and work in conjunction with transracial adoptive families and is committed to offering a setting where both children and adults can form relationships and spend time with other families who share similar experiences through social and education opportunities.
The Weaving Cultures group meets online via Zoom monthly. Since this group meets exclusively virtually, parents from everywhere are welcome and able to join.
For more information, visit: https://bit.ly/3RCzCO4