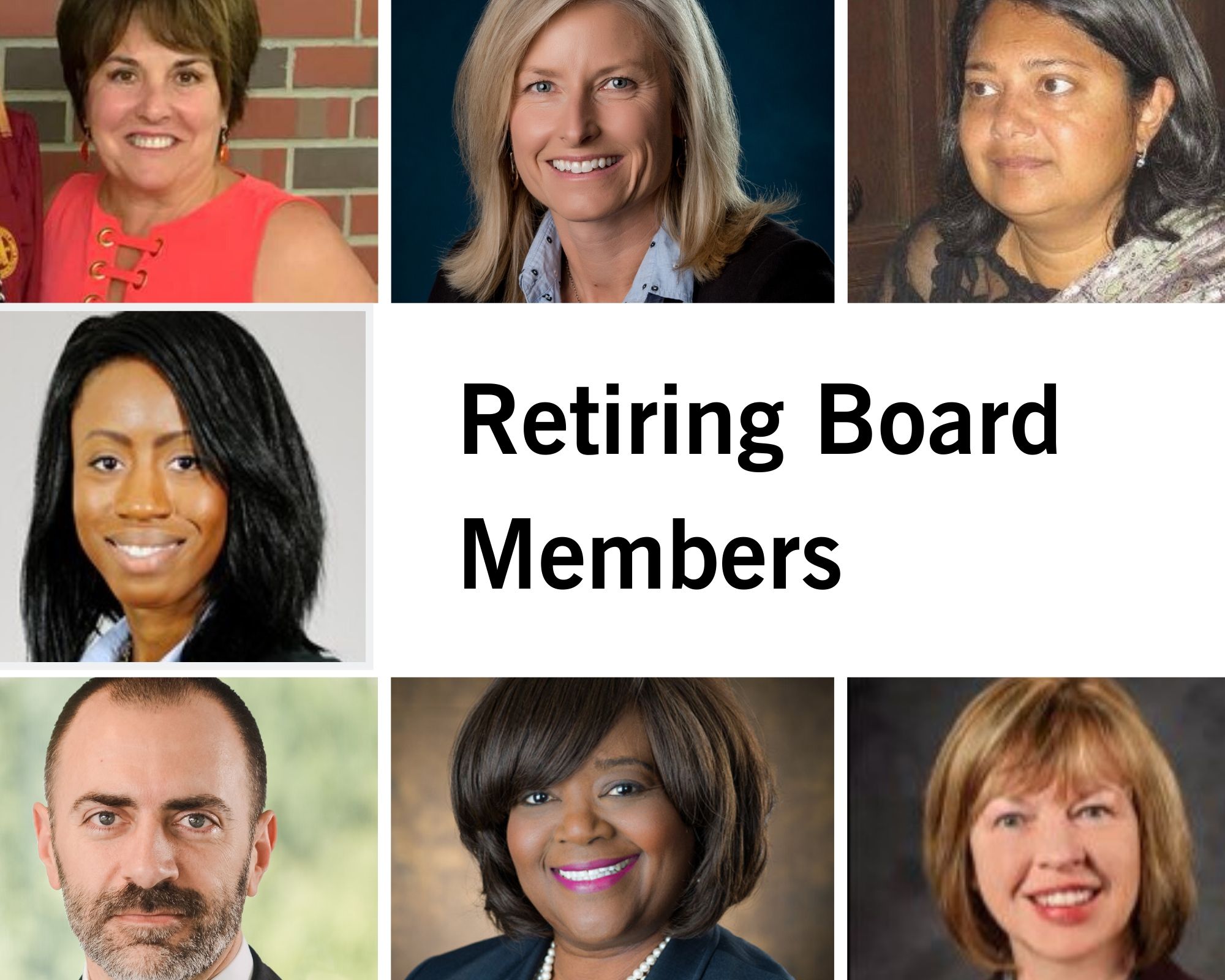 Seven Adoption Network Cleveland Board of Directors completed their terms of service and retired from the board, including Denise Barone, Lisa Buescher, Mimi Data, Julia Dean, Tom Dent, JaNice Marshall, and Ellen Stephens. All seven were honored for their service at the 2019 Annual Meeting in November.
Denise Barone
Denise Barone has been a board member since 2016. She has served as Chair of the Special Events Committee. Dee is a birthmother, and recently her reunion story with her son and his adoptive father was a very memorable part of Creating Futures held in April of this year. Luckily for Adoption Network, Dee is continuing her role as co-chair of special events, despite now spending a portion of the year in North Carolina. 
Lisa Buescher
Lisa Buescher has been a board member since 2008. Lisa was active in leadership on our Outreach & Development Committee through all her service and served as Board Chair from 2017 to 2018. She recently joined the Program Committee and has chaired the Special Events Committee, where she will remain as a committee member. As an adoptee, Lisa has been active in our programs and has also served as a mentor. 
Mimi Datta
Mimi Datta has been a board member since 2016. She has been a member of the Outreach and Development Committee as well as an active member of the Special Events Committee and more recently joined the Public Policy Committee. 
Julia Dean
Julia Dean has been a board member since 2016 and has been on the Finance Committee as first a member and most recently chair, a role she will continue. Julia also served on the Program Committee. She held the office of Board Treasurer this year and will be continuing as a member of the Finance Committee. 
Tom Dent
Tom Dent has been a board member since 2011. He has served in more than one capacity on the executive committee, including 2nd Vice Chair and Treasurer. Tom also served on and provided leadership to the finance committee. Tom is an adoptee who has reunited with his birth father and four birth sisters since joining the board, and they came to share their story as featured speakers at Creating Futures several years ago. 
JaNice Marshall
JaNice Marshall joined the board in 2017 and served on the Outreach and Development Committee during her tenure. JaNice works for Cuyahoga Community College as the Associate Vice President for Access and Community Engagement. She has been able to create a relationship with Tri-C and Adoption Network Cleveland, providing space for some Adoption Network activities including this Annual Meeting. 
Ellen Stephens
Ellen Stephens joined the board in 2013. She has served on and chaired the Program Committee where she has been an active member throughout her term. Ellen works for Sherwin Williams as the Vice President in Human Resources and has lent her HR skills as needed. 
Thank you to all of the retiring board members for sharing their time, passion and leadership with Adoption Network Cleveland, and for their continued commitment to the adoption and foster care community.