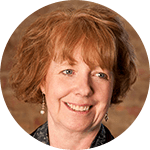 Dear Members and Constituents, 
     We recognize that the quickly changing COVID-19 situation in our community and around the world has created an unprecedented time for everyone — a time that, for many, is filled with uncertainty and strong emotions. The foundation of our organization is built on the power of people to support each other, to be a Network of solace and healing. Please know that you are not alone, and that Adoption Network Cleveland, our staff, and our entire Network are here for you and your family.
     I want you to know you have our commitment to continue providing you with the services you depend on. For more than 30 years, Adoption Network has focused on our mission to connect and empower individuals, organizations, and communities impacted by adoption and foster care, and to provide a source of healing for those in need. The gravity of our responsibility to meet our mission during a time like the one we find ourselves in informs how we respond. In response to the current situation, we are implementing a plan which is sensitive to the needs of you, our members and constituents, while also honoring necessary social distancing. 
     First and foremost, our plan promotes the health and safety of our constituents, volunteers and employees. Considering the most recent news and announcements from the Ohio Governor's office and the Centers for Disease Control and Prevention (CDC), we have made the decision to close our offices temporarily to the public and place all in-person programs and trainings on hiatus, beginning March 16. Adoption Network staff will be working remotely and will be available to provide support individually by phone and email. These precautionary measures have been taken to limit the potential spread of the virus, to support our employees in this challenging time, and to ensure we maintain our ability to serve you, our members and constituents, for the long term.
     We will have two Virtual General Discussion meetings in the next couple of weeks – one this Thursday, March 19 from 7-9 pm and one on March 26 from 8-10 pm. Preregistration is required through our website calendar to access the virtual meeting. We are also working with our volunteer facilitators and staff to provide additional virtual opportunities for both General Discussion Meetings and other programs. Please check our website calendar for the most up-to-date information as we add these opportunities in the coming days
     Our management team will continue to monitor the situation in real time and respond rapidly as conditions evolve. Remember, Adoption Network staff are available to provide support individually by phone and email. While this is a difficult time, it is necessary to ensure to the degree that we can that we are all safe and healthy.We know many of you are facing difficult decisions and significant challenges – please also know that you are not alone! Reach out to Adoption Network for support by calling (216) 325-1000 or hello@adoptionnetwork.org or by reaching out directly to the staff who manage the program(s) in which you participate. A complete staff listing can be found on our website.
Wishing you peace and good health in the coming days,
Betsie Norris
Executive Director