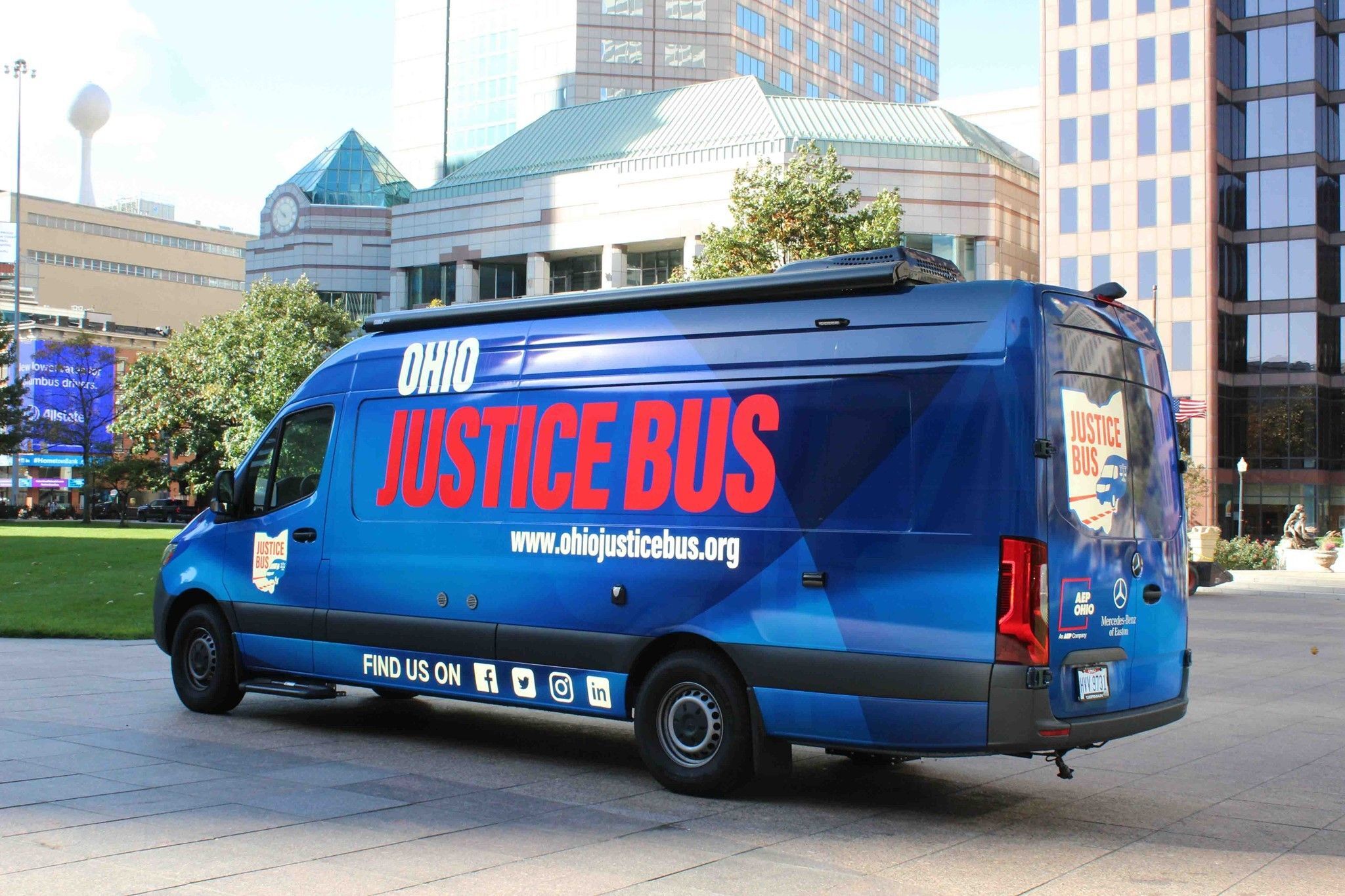 FOR IMMEDIATE RELEASE                                                                                                             Media Contact
(Cleveland, OH) - The Ohio Justice Bus is coming to Cleveland!
The Ohio Justice Bus will be on the Fairhill Partners campus on Friday, June 10, 2022, from 10 am to 2 pm to provide a FREE Legal Clinic for parents and caregivers. The bus is a mobile legal aid office and technology hot spot that allows legal aid and pro bono attorneys to travel to locations to provide legal services to Ohioans at no cost to individuals. Individuals will have the opportunity to talk privately with an attorney about family law issues related to adoption and kinship care.
Having access to legal advice is a critical piece of the puzzle for families keeping children safe and supported, including understanding the custody options available, accessing financial subsidies, citizenship issues, knowing the rights and responsibilities of guardians, and many others.
Information on resources and programs of area organizations will also be available. Legal clinic services will be provided on a first-come, first-served basis. Individuals interested in meeting with an attorney are asked to bring any relevant documents.
The Ohio Justice Bus is partnering with Adoption Network Cleveland – a community partner site of the OhioKAN program, and Fairhill Partners.
More information about the partners can be found here:
The Ohio Justice Bus:  https://www.ohiojusticefoundation.org/grantees/ohio-justice-bus/
Adoption Network Cleveland: https://www.adoptionnetwork.org
Fairhill Partners:  https://fairhillpartners.org
OhioKAN:  https://ohiokan.jfs.ohio.gov
The Fairhill Partners campus is located at 12200 Fairhill Road, Cleveland, OH 44120.