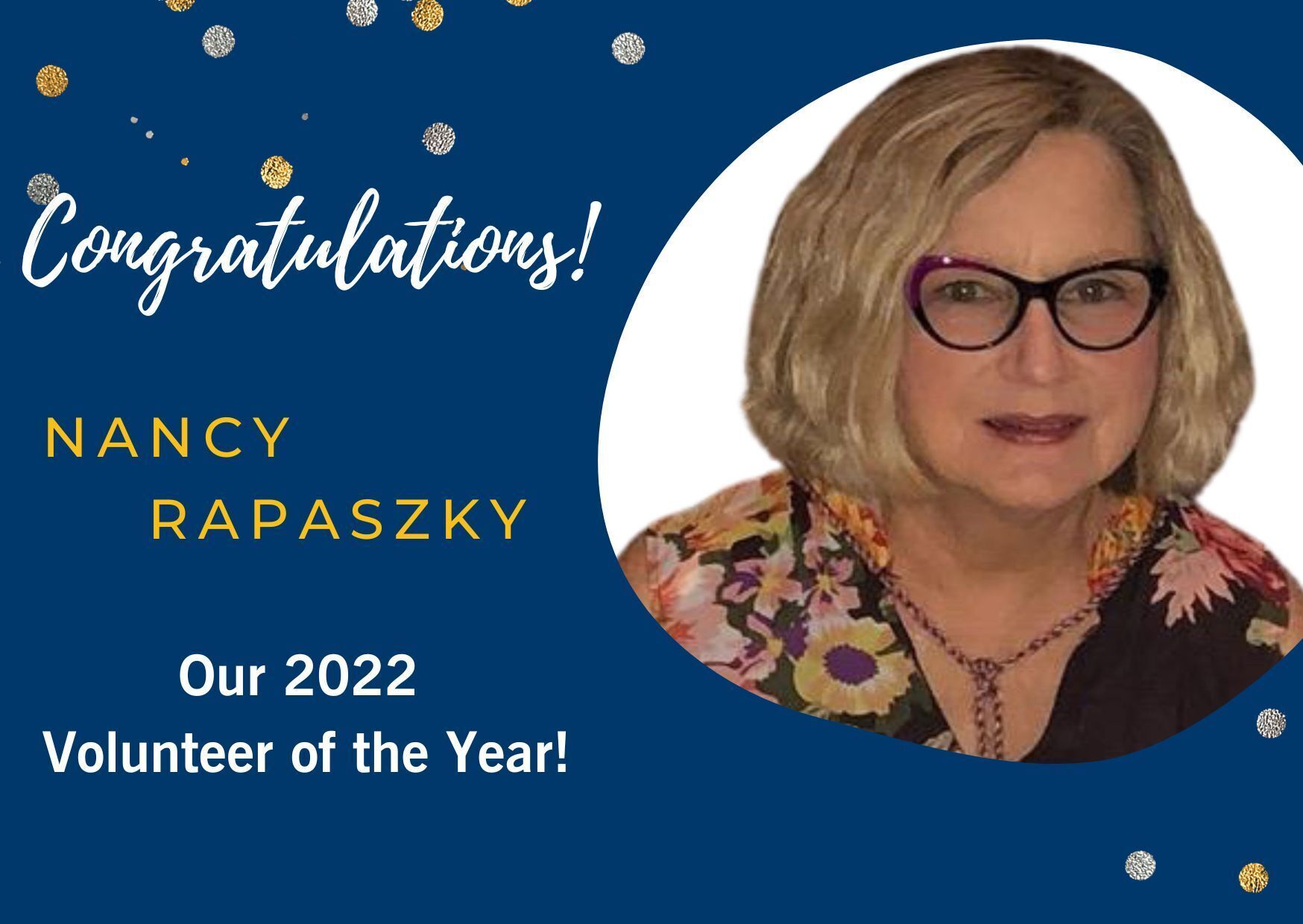 As a once fully volunteer-run organization, Adoption Network Cleveland understands the importance of volunteerism. In our 2022 fiscal year, 124 volunteers donated over 4,573 hours in program and in administrative roles, as well as helping to cultivate philanthropic and corporate gifts. Of all of these invests of passion and time, Nancy Rapaskzy's volunteerism went above and beyond in 2022. We are honored to formally recognize her service with the 2022 Volunteer of the Year Award.  
Nancy Rapaszky is a longtime member of the organization, and she has participated in programs for close to 25 of our 34 years. She has also volunteered over the years in many different capacities, including helping at events, participating in the program and special events committees, and even stepping in as a facilitator for our General Meetings. Most recently, during the preparation for our office to move locations, Nancy's efforts were especially appreciated. She packed and labeled our lending library single-handedly and assisted staff in packing up significant parts of our supplies, kitchen, and meeting rooms.
Once Adoption Network Cleveland moved, Nancy volunteered to unpack both the library and kitchen and arrange everything in Adoption Network Cleveland's new home on Fairhill Road. While Nancy was not the only volunteer who assisted with the move, she was a prominent figure from the beginning to the end of the process. Without Nancy's help, our 2022 move would have made it difficult for staff to continue serving our mission at full speed.
Thank you, and congratulations, Nancy!