Birthmother's Day Ceremony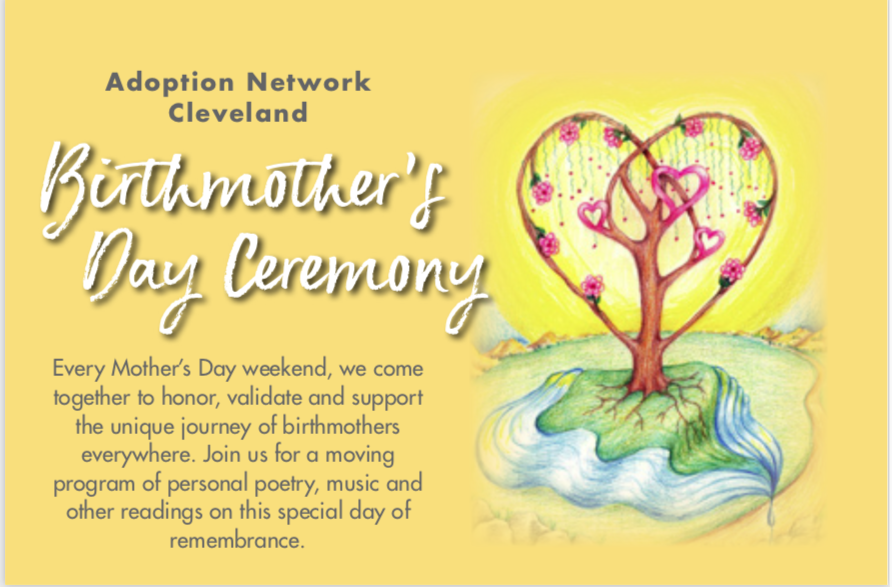 We welcome all birthmothers and their supporters to our Birthmother's Day Ceremony on Saturday, May 11, 2019.
Every Mother's Day weekend, we come together to honor, validate and support the unique journey of birthmothers everywhere. Join us for a moving program of personal poetry, music, and other readings on this special day remembrance.
11:00 AM - Check In
11:15 AM - Ceremony
12:15 PM - Reception