Monday Evening Speaker Series with Eve Wiley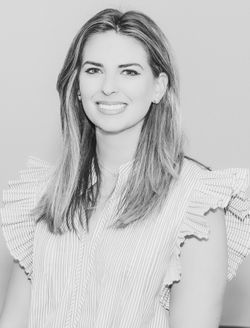 PLEASE NOTE! This event has been rescheduled from its original Feb. 22 date to Monday, March 22, 2021, at 8 pm ET.
A Conversation with Eve Wiley
Fertility Fraud, The Fertility Industry, and Genetic Identity
Modern-day Erin Brockovich, Eve Wiley, shares her personal story and her journey of purpose lobbying for fertility fraud bills across the U.S. Her presentation will discuss how the current legal landscape of the fertility industry marginalizes genetic identity. She will also discuss the progress that has already been made advocating for genetic identity, and how those without genetic identity and protections against fraud still remain marginalized.
About Eve Wiley
Originally from a small rural town in East, Texas, Eve Wiley uncovered a life-changing family secret about her genetic identity – unknowingly exposing a hidden, dark side of the grossly unregulated fertility industry. Becoming a modern-day Erin Brockovich, she found a purpose for her pain by lobbying for fertility fraud bills across the US. and being an advocate on the importance of genetic identity. Eve is a Licensed Professional Counselor and lives in Dallas, Texas with her husband and three small children.
ABC News Coverage
May 2019: https://abcnews.go.com/US/texas-woman-seeks-change-law-dna-test-reveals/story?id=62809127
June 2019: https://abcnews.go.com/US/texas-passes-law-woman-discovers-moms-fertility-doctor/story?id=63516936