Monday Evening Speaker Series with Kate Livingston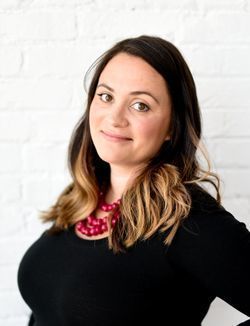 Monday, May 3, 2021 (8-9 pm ET) - Kate Livingston
'Whiteness' and Adoption
What is 'whiteness'? Why is it important for all those involved in adoption (e.g. adoptees, birth parents, adoptive parents, prospective adoptive parents, professionals) to develop an understanding of 'whiteness'? How might a better understanding of 'whiteness' help you examine your own adoption experience? In this session, Dr. Kate Livingston will provide an introduction to the concept of 'whiteness' and look at how the term is used in contemporary discussions of racial justice and in the study of race and adoption. Kate's discussion will be accessible to people who are new to or familiar with the topic and is relevant to participants of all racial identities. This session may be particularly useful to white people who are interested in learning more about the ways that 'whiteness' shapes their experiences, as well as white people who wish to act more intentionally in their relationships, within adoption, and beyond.
About Kate Livingston
Kate Livingston earned a Ph.D. in Women's Gender and Sexuality Studies from The Ohio State University, where her research investigated the political debates on adoptee access to original birth certificates in the State of Ohio. She is an award-winning educator who has taught graduate and undergraduate courses on gender, race, sexuality, media, feminism, and the politics of reproduction at Indiana University-Bloomington, The Ohio State University, and the University of Cincinnati. Currently, Dr. Livingston is an Assistant Director at the University of Michigan's Center for Research on Learning and Teaching, where she consults with faculty and academic units on equity and justice issues in teaching. As a graduate student, she worked with ANC's Betsie Norris as a member of the core team that developed and successfully lobbied for the passage of Ohio's adoptee access legislation. Dr. Livingston is also the founder of Ohio Birthparent Group (OBG), a birthparent-led community group active from 2010-2017 that provided peer support groups and public advocacy to Ohio birth parents and their allies. She is a birth parent in an open adoption since 2001.