Tough Talks on Race - The Talk, an Imperative for Transracial Parents of Children of Color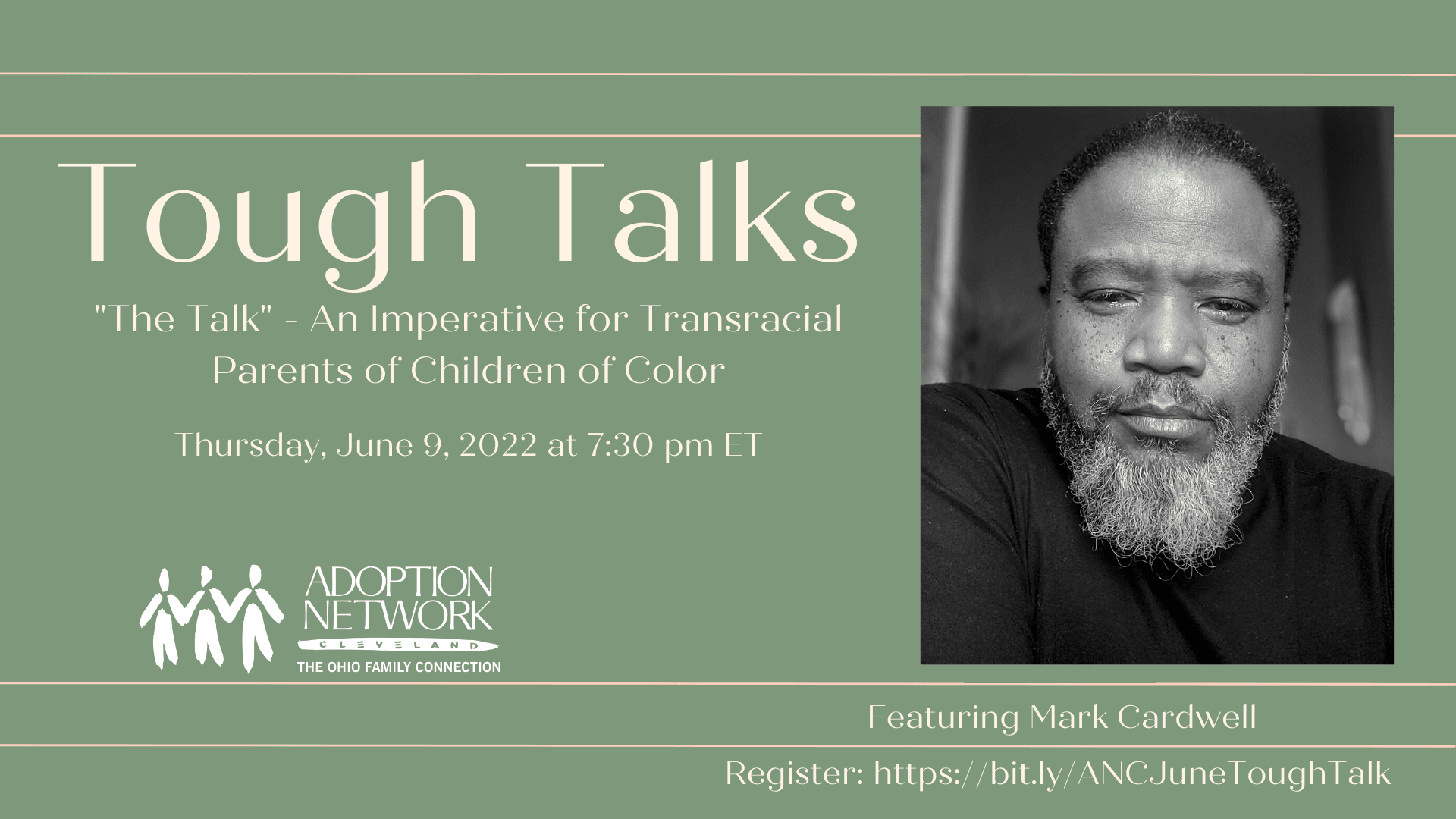 Tough Talks on Race - Parenting Discussion
The Talk is widely understood as somber, sacred, and serious in Black families. Preparing your children for the realities of racism is generational and for the safety of our children is not considered optional. This presentation is designed to help adoptive or foster parents raising a child of a different race or ethnic background learn how to address the realities of racism with their children. During the discussion, I will also share my personal experience on how I handled having The Talk with our children.
Mark Cardwell is the founder and principal consultant for Cardwell Communications LLC, a full-service marketing consultancy as well as the founder of the Ohio Marketing Association (OMA). He is a board member of the Ohio Association of Nonprofit Organizations and serves as a member of its council of consultants. Mark has 20 + years of experience in arts marketing, operational leadership, executive level management, media sales, and communications. He is also an artist and holds a Bachelor of Fine Arts from the Columbus College of Art and Design.
After being in five foster homes Mark was adopted at the age of 5. After Ohio records were unsealed, Mark searched for and was reunited with his birth family after 50 years of separation.