Tough Talks - Country of Origin Travel and Your Child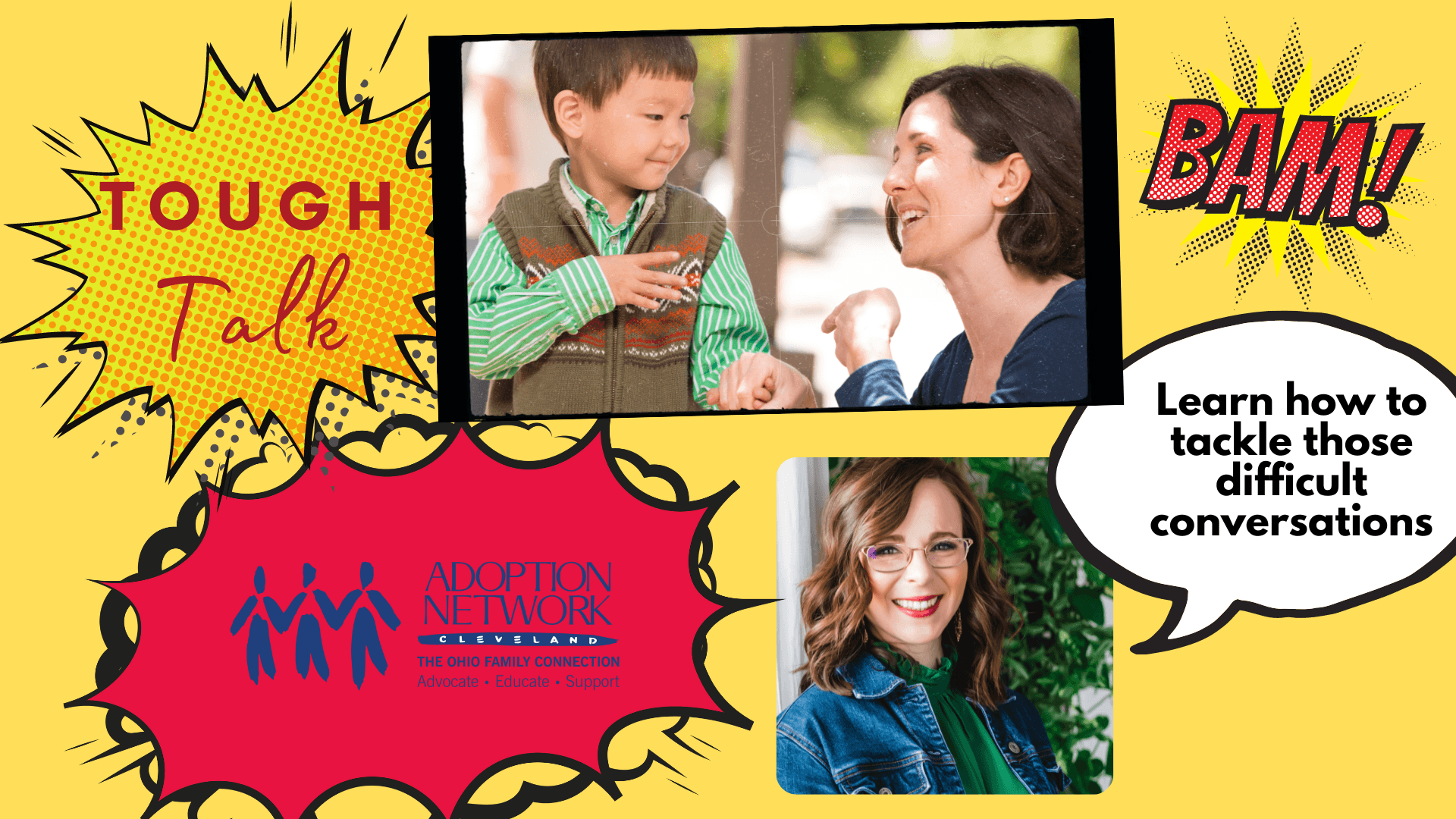 Join us for our next Tough Talk, presented by Brook Randolph, LMHC, LPCC-S
As a part of openness in adoption and identity development, travel to your child's first country is a priceless investment and experience. Yes, trips can be emotionally difficult. There may be emotional and behavioral fallout. Do it anyway if your child wants to go. It may cost you financially, emotionally, and physically, but the investment in your child will be well worth it. Brooke Randolph shares as both a therapist specializing in adoption and a parent in an open international adoption.
About Brooke Randolph, LMHC, LPCC-S
Brooke is the founder and director of Counseling at The Green House (https://brooke-randolph.com/about-brooke/greenhouseindy.com/counseling), in Indianapolis, Indiana. Her specialties are Adoption Therapy & developmental trauma, Brainspotting, and relationships. She is a Certified Brainspotting Consultant & Speciality Trainer, Coordinator of Brainspotting Indy, and a Certified Imago Relationship Therapist.
She is the author of The Bully Book: A Workbook for Kids Coping with Bullies (2016) (https://www.amazon.com/Bully-Book-Workbook-Coping-Bullies/dp/1942312059/ref=as_li_ss_tl?s=books&ie=UTF8&qid=1460421357&sr=1-1&linkCode=sl1&tag=choochanblog-20&linkId=57de5cd075b0bd3b7e4174cabaa1a401)
The Loss Book: A Workbook for Kids Coping with Loss (2017), https://www.amazon.com/Loss-Book-Brooke-Randolph/dp/1942312075/ref=as_li_ss_tl?ie=UTF8&qid=1486743945&sr=8-1&keywords=the+loss+book+brooke+randolph&linkCode=ll1&tag=choochanblog-20&linkId=397331ce456554fb86b3698dcbe686ce
The Choice Book: A Workbook for Kids Making Choices (2019), https://www.amazon.com/Choices-Book-Workbook-About-Making/dp/1942312113/ref=as_li_ss_tl?keywords=choice+book+brooke+randolph&qid=1578153849&sr=8-1&linkCode=sl1&tag=choochanblog-20&linkId=e3cd5921c5949eb60f19cc9d9bc3d7b7&language=en_US
Contributing author to Adoption Therapy: Perspectives from Clients and Clinicians on Processing and Healing Post-Adoption Issues (2014), https://www.amazon.com/gp/product/098561689X/ref=as_li_tl?ie=UTF8&camp=1789&creative=390957&creativeASIN=098561689X&linkCode=as2&tag=choochanblog-20&linkId=VGCEE3QFOVBD5KPC
And the organizing editor of It's Not About You: Understanding Adoptee Search, Reunion, & Open Adoption (2017). She has also authored adoption education materials for parents and therapists.