Self-Love & Forgiveness - Monday Evening Speaker Series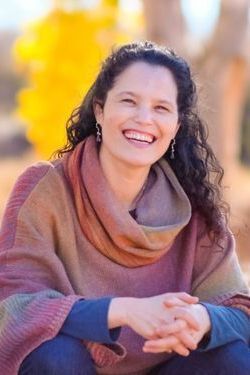 Self-Love & Forgiveness: A Path Towards Healing My Inner Wound presented by Danielle Gaudette
In this talk, Danielle will share her adoption story, the psychological and emotional unraveling that she experienced after her reunion with her birth mother, and how she dedicated herself to the process of healing her heart. Although the healing journey is an ongoing one, filled with ups and downs, awakenings, and transformation, Danielle will share the tools that helped her on this path – tools that she has, in turn, been teaching for the last twenty years to students across the country who wish to go within and cultivate more loving, forgiving, and harmonious relationships with themselves.
About Danielle Gaudette
Danielle Gaudette, author of Healing Tree: An Adoptee's Story About Hurting, Healing and Letting the Light Shine Through, has been writing poetry and short stories since she was six years old. She graduated from the University of Iowa, where she continued her study of creative writing. Her Healing Tree blog can be found at www.daniellegaudette.com.
An adoptee, Danielle was reunited with her birth mother, Kate Mulgrew, in 1998.
After discovering her inner light in 2000, she took time to explore her inner world more deeply and worked to help others do the same. As a twenty-year trainer and coach in Body & Brain principles and practices, she currently works in Seattle as the regional director of Washington Body & Brain Centers. She cares deeply about honesty, transparency, and making sure people feel safe, encouraged, and empowered to go within themselves to face their pain and hardships. She believes that in doing so, they will be able to uncover the strength and wisdom to heal their inner wounds and create themselves anew.
This is how she lives her life: she practices facing her own wounds and has found that, in doing so, she is brought closer to her light. She shares her story in Healing Tree to help others find the courage to go inward, the courage to heal their hearts. Her passion is to continue to awaken herself to the true principles of the universe and to help others awaken as well.
She feels that with every person who chooses to do their own inner work, we are lifting the collective fear, resentment, and darkness, and we are brightening humanity—together.