Tough Talks - It's a Tough Time to be an Empath and a Good Time to be Empathic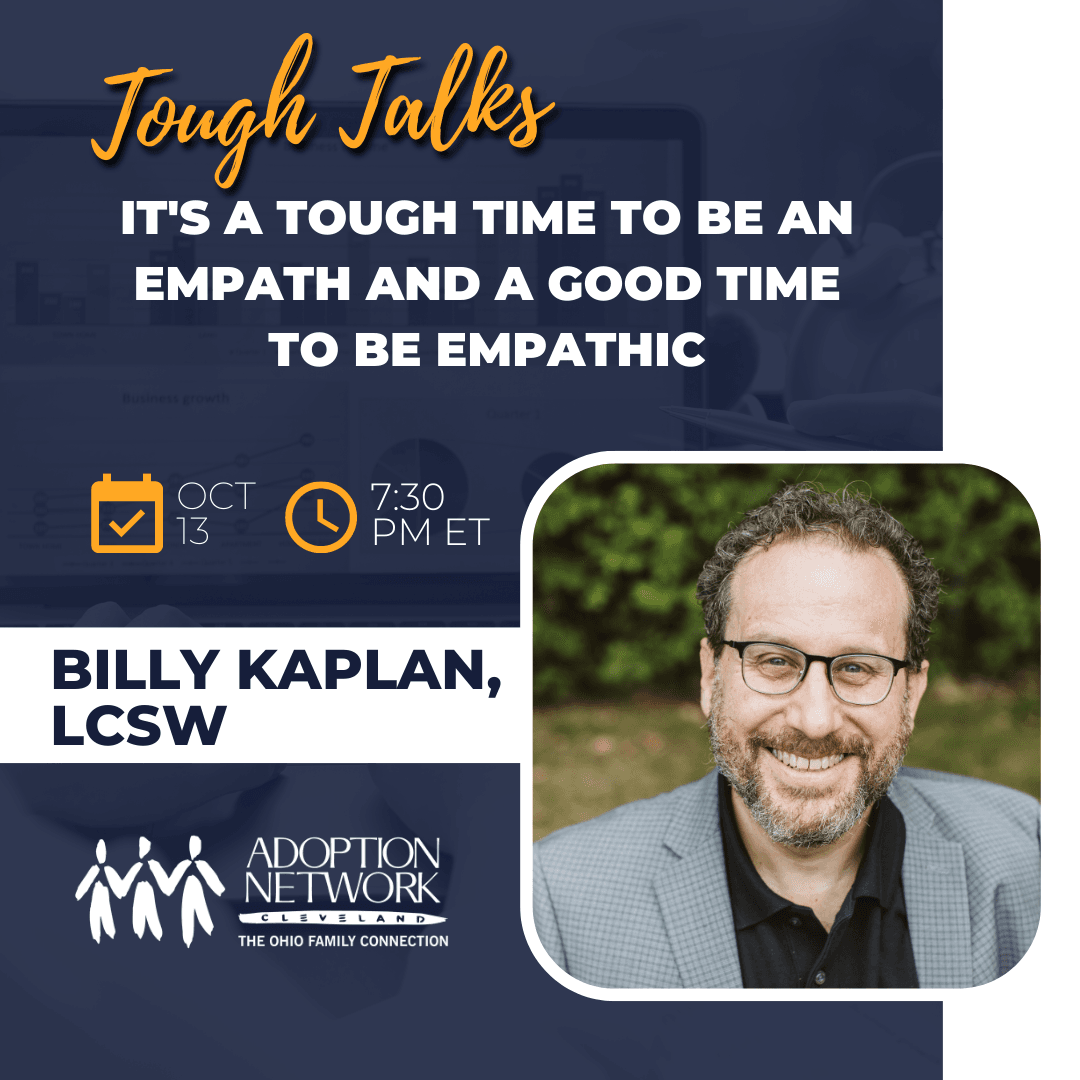 For those of us who are empaths, who are particularly sensitive to the experiences of others, these past several years have been painfully difficult. And for the rest of us, we can't help but feel for so many in our lives have experienced great challenges. This presentation will provide supportive tools for those who have felt the pain of the last few years (isn't that everyone?) and guidance for those who want to help those who are struggling.
About Billy Kaplan
Billy is the President and Clinical Director at TreeHouse Health. He specializes in providing psychotherapy with adolescents and families, especially those that formed through adoption. He has advanced training in Dyadic Developmental Psychotherapy and is a Certified Brainspotting Practitioner and Consultant. With over thirty years of experience, Billy is a seasoned trainer who has presented extensively locally, nationally, and internationally on attachment disorders, therapeutic parenting, adolescent development, child welfare, and a host of other topics.
While he is seriously dedicated to helping improve the lives of the people he works with, he also believes that psychotherapy doesn't have to be serious all the time. He encourages and facilitates fun, joyful experiences while we're working together.