Tough Talks - Lessons Learned Through the Fog of Adoption and Reunion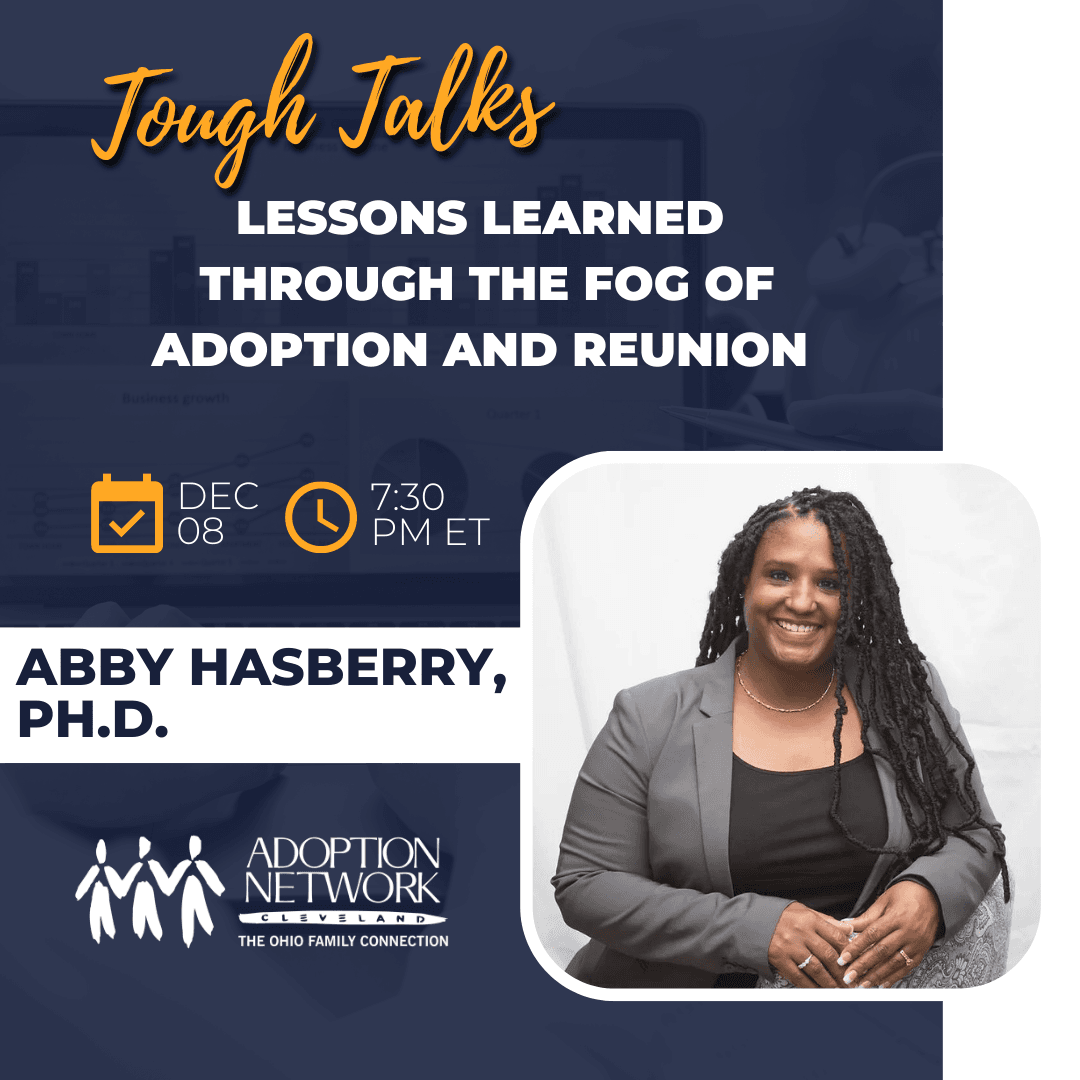 In anticipation of the release of Dr. Abby Hasberry's memoir, Adopting Privilege: Finding Identity through the Fog of Transracial Adoption & Trauma. Abby joins us to discuss her experiences with closed adoptions as an adoptee and a birth parent. Using her research on identity development and her experience as a trauma-informed therapist, Abby examines the mental health effects of policies in closed adoption.
About Abby Hasberry
Abby is a transracial adoptee, birth mother, educator, author, and therapist. Her primary therapy specialties are adoption with focus on transracial adoptees, adolescents and young adults, racial identity development and racial trauma, and relationships.
Abby considers herself a lifetime learner who loves learning formally through research and training and informally from my interactions with people. She has lived and traveled all over the world and loves to experience new places and cultures.
.