The Good Adoptee & Me: How I Connected to the Adoption Community by Telling my Story on Stage with Suzanne Bachner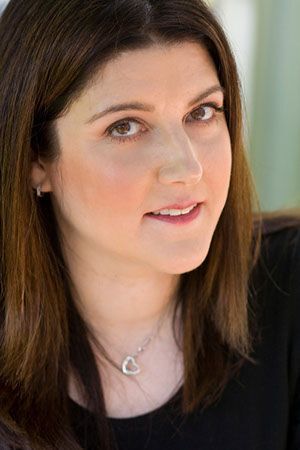 When Suzanne Bachner first started writing her adoption story in the form of what would become her solo show, The Good Adoptee, she had no idea it would lead her into community with one of the greatest and sometimes the most challenging groups around: the adoption community aka Adoption Land. Suzanne found that as she brought to life onstage the thematic exploration of connection, belonging, identity and family, she experienced a parallel exploration in life. Suzanne will take you behind the scenes, sharing her process of writing and directing the play and how touring the show in support of Adoptee Rights and Equality connected her and ultimately brought her closer to the adoptee community, to allies and to both first/birth parents and adoptive parents – including her own.
About Suzanne Bachner
Suzanne Bachner (she/her) is a domestic same-race pre-Roe adoptee born, raised and adopted in New York City through Louise Wise Services. An award-winning playwright and director, Suzanne's acclaimed adoption plays include Birthday, Twin Studies, Alice Through the Looking Glass, We Call Her Benny and Brilliant Mistake. Her award-winning show, The Good Adoptee, has toured to the London International Fringe Festival, across the U.S. and reached global audiences in its virtual presentations, all in support of Adoptee Rights. Suzanne was honored and had an absolute blast bringing the The Good Adoptee to Adoption Network Cleveland's 2016 Conference celebrating the first anniversary of Ohio's Opening Day (the day Ohio's long-awaited adoptee access to records bill went into effect) and she is thrilled to be back as a Monday Night Speaker.
TheGoodAdoptee.com | JMTCTheatre.com | Linktr.ee/suzannejouve
The Good Adoptee
is not required viewing before this talk, but you can watch a video of the show here: https://vimeo.com/ondemand/thegoodadoptee
and enjoy $15 off with the CODE: ANC (a $4.99 72-hour rental).