Love and Loss and the Fault Lines of Adoption with Lorraine Dusky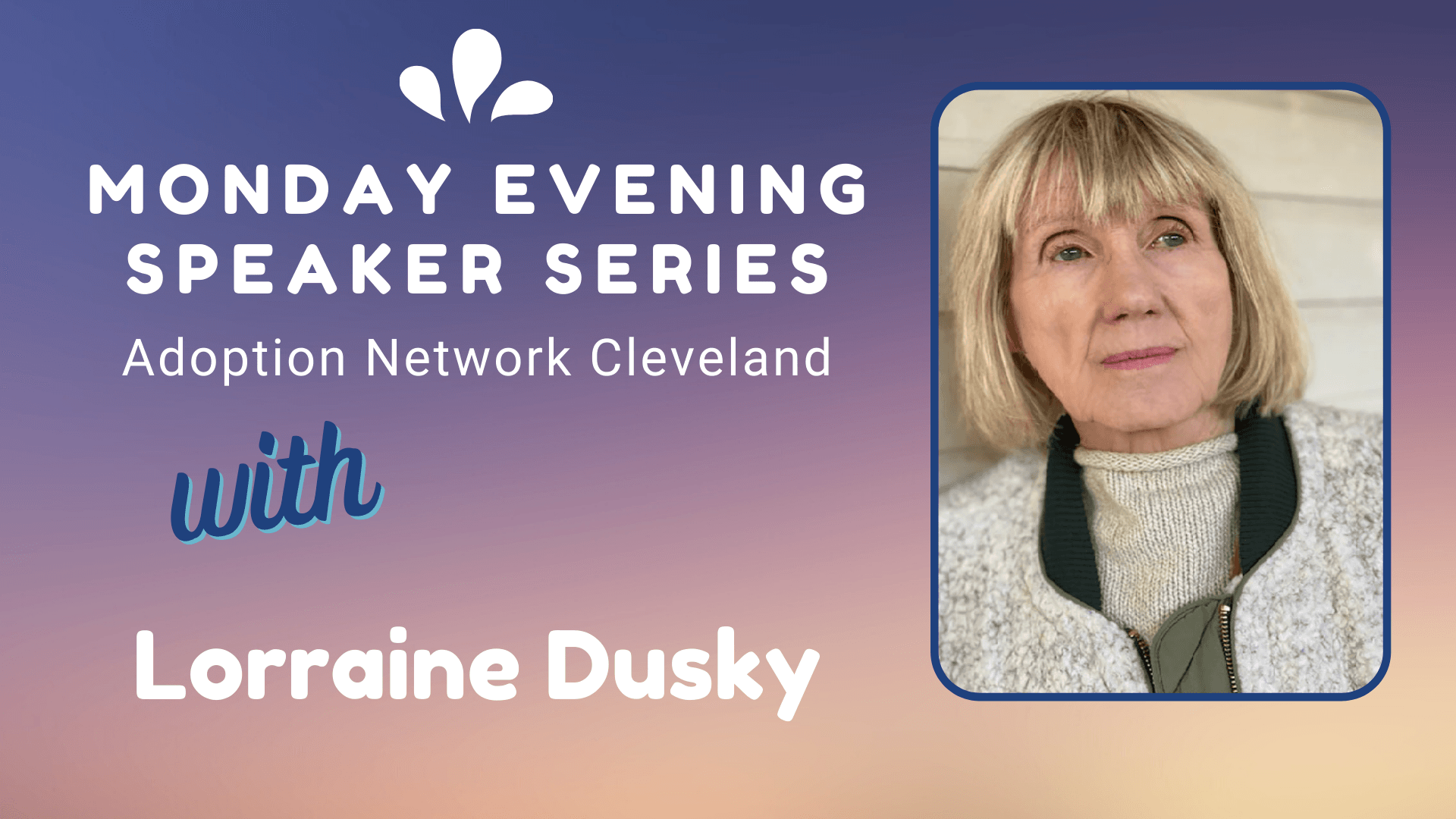 Lorraine will join us to discuss her book Hole in My Heart. The second edition, revised and expanded, was released March 21, 2023.
Hole in My Heart is the story of a journalist from a working-class background who fought glass-ceiling battles at home and in the newsroom. Back in the 1960s, she became pregnant and relinquished her child to adoption. Although she kept the birth a deep secret for nearly a decade, after learning about the adoption reform movement and ALMA, she became an advocate for unsealing adoptees' birth records.
In 1975, she was the first to confront the public shame of relinquishing her daughter and speak about the experience in the media. In 1979, her controversial memoir Birthmark pulled back the curtain on the emotional damage caused by severing the mother-child bond. Ultimately, she reunited with her daughter, and they built a relationship that lasted until her daughter's tragic end.
Hole in My Heart is a story of love, loss, and redemption. It is the story of a woman's heart, broken and mended.
Special Note: If you'd like to read the book prior to the talk (not required), the e-book of Hole in My Heart is highly discounted until April 4, 2023. The hard copy book is available in paperback and hardcover. There is also a special version with a book jacket available through bookstores and Barnes & Noble. https://www.barnesandnoble.com/w/hole-in-my-heart-lorraine-dusky/1142595899?ean=9781951479800
About Lorraine Dusky
In a 1975 New York Times op-ed, followed by her 1979 memoir, Birthmark, Lorraine Dusky was the first to publicly declare she had given up a child for adoption. She soon became a lightning rod for controversies surrounding adoption. An advocate for adoptees' rights, she fought for legislation that would unseal original birth certificates.
But she is not simply a woman who wrote about having given up a child. On other topics, she was a finalist for a National Magazine Award and won two Exceptional Merit Media Awards (EMMAs) from the National Women's Political Caucus for writing on the political issues of the day.