There Will Be Drama: Staging Our Adoption Stories with Julie Coppens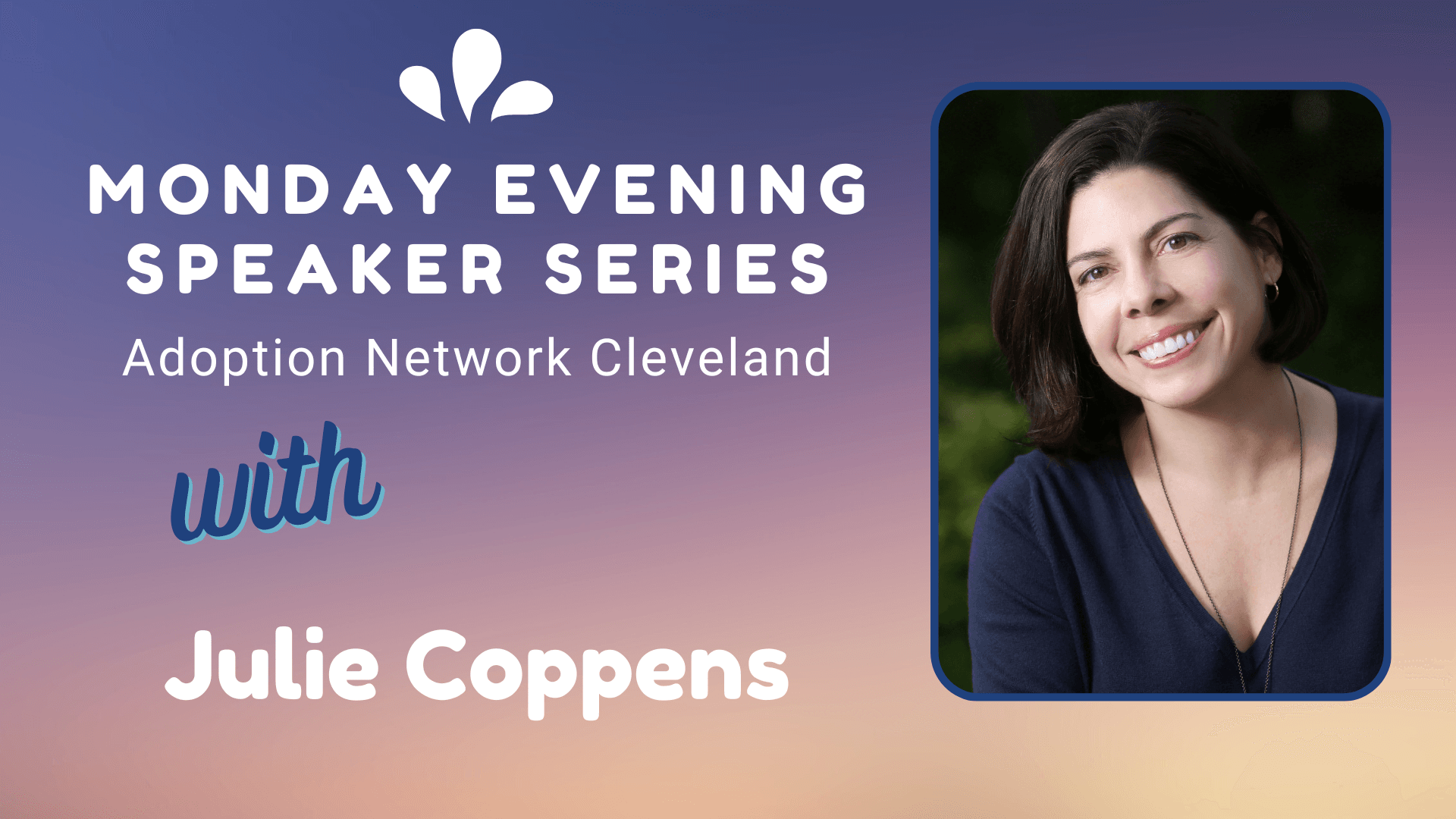 Unswaddling secrets. Terminating shame. Bearing witness. Fostering community.
Journalist/theatremaker Julie Coppens first conceived THE STORK FILES: TRUE STORIES OF ADOPTION, ABORTION, AND HAVING NO CHOICE as a magazine article, examining the dramatic power of adoption stories through time; now, seven years and a few Supreme Court decisions later, she's developing it as a stage work, set to premiere in early June at the 2023 Cincinnati Fringe Festival.
"My birth was a covert operation; my adoption, a comedy of errors… and it's pretty much been a Lifetime movie tearjerker ever since," Julie says. "With THE STORK FILES, I hope to inspire the kind of personal truth-telling that cuts through political rhetoric, deepening our understanding of these complex social phenomena that have such profound impacts on our lives and communities."
Learn how you can be part of THE STORK FILES, while discovering connections between your own unlikely life story and a dramatic tradition as old as theatre itself.
About Julie Coppens
Like a lot of adoptees, Julie Coppens (she/her) is a shape-shifter, having played many roles over a long career in theatre, journalism, nonprofit leadership, and parenting. She produced the student podcast Democracy & Z and the "What Does Justice Look Like?" YouTube series for Cincinnati Public Radio; previously she served on the national publications staff of the Educational Theatre Association, as an editor of Dramatics magazine and director of the Thespian Playworks competition and workshop for high school writers. In between came a seven-year stint in Alaska, where she led youth programming and communications at Perseverance Theatre, among other creative projects. Offstage, Julie's a longtime volunteer and current Board President of Ski for Light, Inc., which introduces the sport of cross-country skiing to adults with visual or mobility impairments.