Intersecting Identities: Neurodivergence Panel led by Jenna Cacciola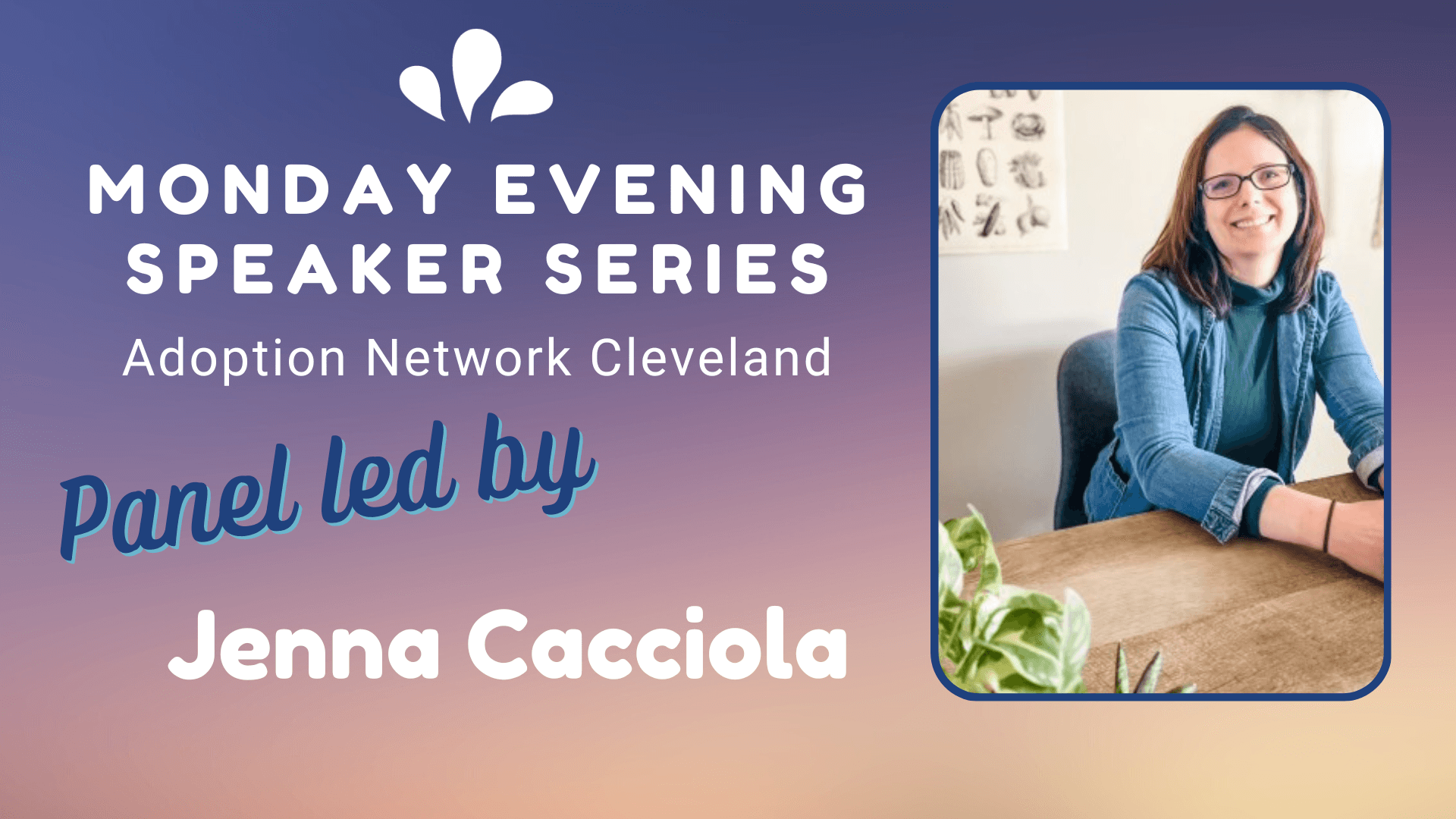 Intersecting Identities: Adopted persons who are (or who identify as) Autistic, ADHD, and/or otherwise neurodivergent.
This panel will explore the parallels amongst and between adopted persons who are (or who identify as) Autistic, ADHD, and/or otherwise neurodivergent, including but not limited to the history of literature and knowledge, imposter syndrome, masking, and rejection sensitivity dysphoria (RSD). Panel members will additionally explore that self-diagnosis is valid, factors to consider relative to whether to seek a formal assessment, and diagnostic considerations that are often overlooked (e.g. per DSM-5-TR, autism spectrum should be ruled out prior to diagnosing RAD or other attachment related concerns). There will also be an opportunity for Q&A.
About Jenna Cacciola
Jenna Cacciola (she/her/hers) resides in Indianapolis, Indiana where she works as a Licensed Clinical Psychologist. Her clinical work since 2014 has focused on providing comprehensive evaluations for children, adolescents, and adults within private practice and/or residential placement settings, and many individuals with whom Jenna walks alongside are involved with the child welfare system, the juvenile justice system, and/or the adoption constellation. Many who complete evaluations have lived experiences of complex and multigenerational trauma, as well as co-occurring patterns of sensory, social communication, affective, executive functioning, and/or behavioral experiences. Goals of evaluations include providing diagnostic clarity and increasing knowledge of lived experiences in order to help identify access needs and corresponding supports and treatment recommendations.
Jenna is invested in continually furthering her knowledge relative to providing culturally sensitive and neurodiversity affirming evaluations. She is passionate about encouraging individuals to invest in their healing in pursuit of identity reclamation, authenticity, joy, and determining what a life worth living for them entails. She also hopes that individuals deepen their self-compassion and feel more confident letting others know what they need, and becoming more connected to their life's purpose. In her free time, Jenna likes to spend time with her husband, dog, and friends, taking walks, doing yoga, attending live music, listening to audiobooks, reading, and collecting and learning more about the healing properties of crystals.