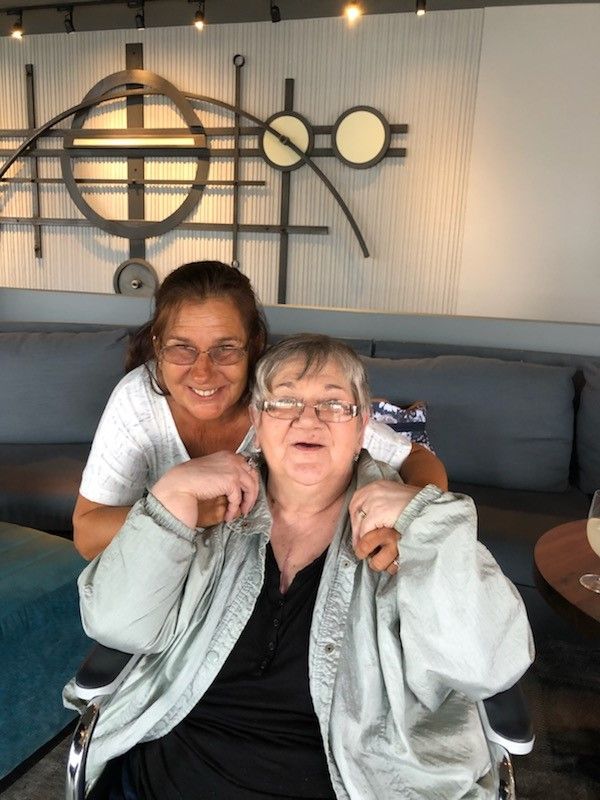 Ginger and Bev, a birthmother and an adult adoptee, share their unique perspectives on their reunion story in hopes of inspiring others in the Adoption Network Cleveland community.
Ginger's Perspective: In 1966, at the age of 16 I became pregnant; and at the time my family life was very unstable. My dad had left our family when I was little and things were strained between me and my single mother. When I found out about the pregnancy, I was unsure where to turn. I tried to explain to the biological father's parents about the pregnancy, but both the father and his parents denied the baby was his. With nowhere to turn for help and advice, I went to an unwed mother's home. I knew I wanted to give my baby a better life and a good home when she entered this world, so I made the painful decision to place her for adoption. In 2018 I had open heart surgery and upon returning from the hospital there was a letter waiting for me from my biological daughter. It did take me sometime to process the information and the reality that she had searched for me! I was so thrilled and excited that I made the phone call, not only to her but to my sister, brother and sons to share the news that she had found us. 
Bev's Perspective: I knew from the time I was very little that I was adopted. I would talk about my "first mommy" often, and was very curious as to the "who, what, when, where and whys." Unfortunately, my adoptive parents had little to no information about my biological parents to share with me. In 1997 I reached out to the agency that handled my adoption to try and find information. They were able to provide some information, but it was vague and really didn't have much detail about who my birthmother was. I was disappointed to say the least! In 2015 the state of Ohio opened past original birth records to adoptees, which prompted me to once again reach out for more information. This time I also got in contact with Adoption Network Cleveland. They helped me find information and use it in my search, and also provided thoughtful guidance on reaching out. Adoption Network Cleveland really helped me prepare for all possibilities that might happen when I finally reached out to my birthmother. I got my original birth certificate through the State of Ohio. I finally had names! I decided to send a letter to my biological mom in 2017.
After that first initial letter and that first phone call, we continued to write letters to each other for a couple years, and we also had some more phone calls. We finally met in person this past April – what a wonderful and family filled day!!! It was a reunion filled with many, many questions, tears, hugs and smiles. There were aunts, uncles and cousins and brothers there!!! Not only was the moment magical but it also helped both of us with our healing process. We are now great friends, talk and text often and visit when we can. 
I am so grateful to Adoption Network Cleveland for all of the insight, guidance and support they gave me during my search and through the entire process. They were such an amazing resource! Thank you Adoption Network for everything your organization did to make this wonderful friendship between me and my birthmother happen, and for giving us the support and confidence we needed to make this journey!
Adoption Network Cleveland provides Search Assistance for adult adoptees, birthparents and birth family members. For more information on our services, please visit our Search Assistance program webpage or contact Traci Onders, Program Coordinator, Adult Adoptee and Birthparent Hub at (216) 482-2323 or Traci.Onders@adoptionnetwork.org.