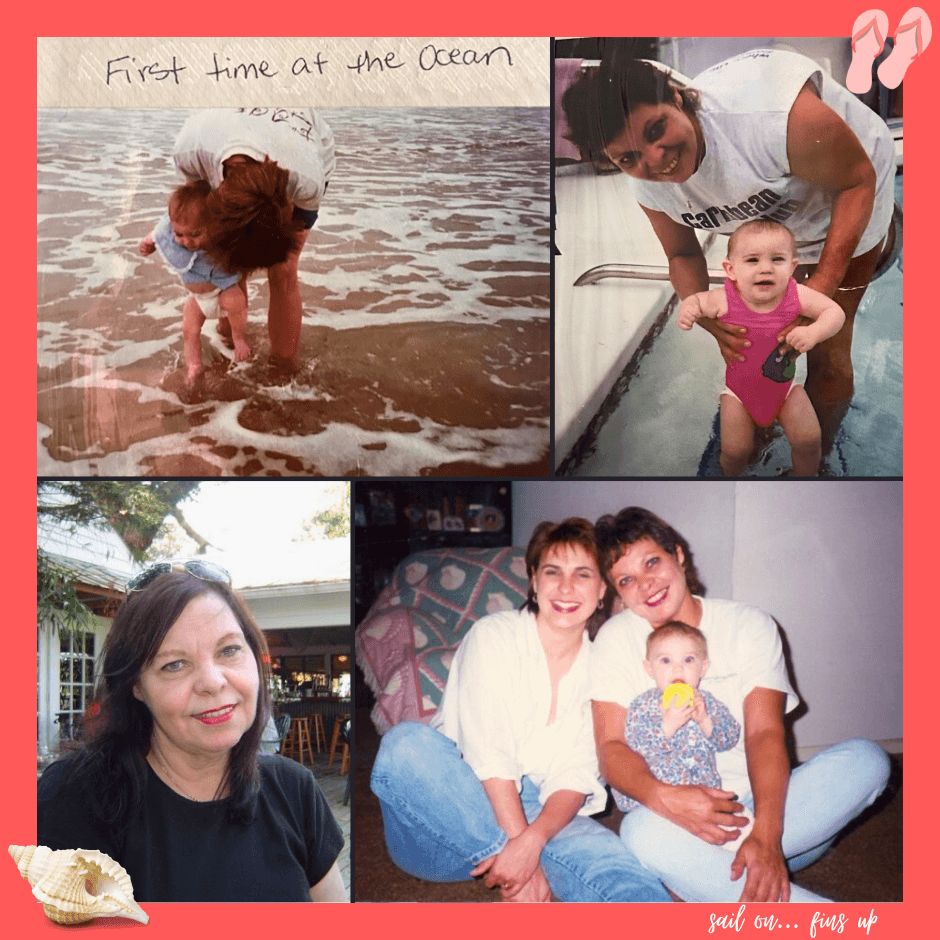 With the recent passing of Jimmy Buffett, it seems everyone has a Jimmy story, and for me his music is inextricably tied to my birthmom, Linda. When I found her, back in 1994, I was 30 years old, and she was living in Florida, after a lifetime as a New Englander. She was a huge Parrothead, and wanted to live that Margaritaville ex-pat life. She finally had her house near the beach with a pool, she learned to SCUBA, and her lifestyle was pure flip flops, sunscreen and conch shells.
My daughter Ali was born earlier that year, and was Linda's first grandchild--my baby was the first person I had met that I was biologically related to! When Linda and I finally met (we flew down to her) she wanted to take Ali to experience the ocean for the first time, so we did that together. I joined Adoption Network Cleveland very soon after meeting Linda that first time.
Because of Linda I listened to Jimmy and his Coral Reefer band on repeat that year, and when a group of friends from Channel 8 where I was working asked if I wanted to go see him live at Blossom Music Center, I said of course! I sang along to every song, and joined in with my fins to the left and right! When I told Linda, she was thrilled I had that experience. She had been to many a Jimmy Buffett show.
When Ali was 5 years old, her favorite Disney movie was "The Little Mermaid," in part because of Grandma Linda's influence. I took her to Disney World in Orlando, and Linda met us there. Ali got to meet Ariel in her grotto with Grandma proudly looking on! Over the years, cards from Grandma Linda were always beach-themed and ocean-inspired. She sent Ali the book "The Jolly Mon" written by Jimmy Buffett and his daughter Savannah.
Later in life Linda moved further down to the Keys, and she and I applauded a few sunsets and drank key lime margaritas in Islamorada together. She passed away much too young, due to cancer, living back in her native New England. But I had 19 years to get to know Linda before she left us. So, thank you, Jimmy, for bringing me and my birthmom closer, and sharing your five o'clock somewhere lifestyle with us. My shore these days may be Lake Erie, but I'm still part pirate thanks to you, Jimmy. And Linda too. Sail on...FINS UP!