Services for Prospective Parents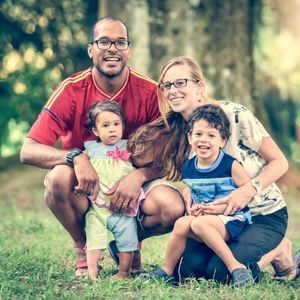 Helpline
Individuals needing guidance and support during the adoption process are encouraged to contact our Helpline. Our experienced staff are able to guide prospective parents through the adoption process and provide expert non-biased support. We also provide support and guidance for foster parents seeking to adopt and relatives navigating the intricacies of caring for young family members. We can help - call or email Julius Jackson at (216) 482-2324 or julius.jackson@adoptionnetwork.org.
Adoption 101: Where Do I Begin? Workshop
Many couples and individuals hoping to become parents or to expand their families look to adoption. This endeavor can be both exciting and overwhelming. There is so much information available about adoption that people often ask, "Where do I begin?"
Adoption 101 is a workshop intended for people looking into adoption for the first time and includes information on:
Key Decisions
Types of Adoption
Adoption Provider 
Three Roads to Adoption
Public, Waiting Child Adoption
Private, Domestic Infant Adoption
International Adoption
Financing an Adoption
Adoptive Parent Panel
Adoption is a Lifelong Journey
Questions and Answers
This workshop will give you a realistic overview of the adoption options and the process involved in each from both professionals and parents. The information and resources offered will help you make a decision about the best route for your adoption journey. Adoption Network Cleveland is a neutral source of information, as we are not an adoption agency facilitating any certain type of adoption.
Workshop Costs:
Member cost:   $20 per person or $35 per couple
Non-Members: $35 per person or $55 per couple
*Add $5 if paying the day of the workshop.
Upcoming Adoption 101: Where Do I Begin? Workshops are listed below. Click on the date of your preference to register:
Adoption 201 Workshop
Expanding on Adoption 101: Where Do I Begin?, this workshop will explore more details for those looking towards the path of domestic infant adoption.
This 2-hour session includes:
More details about how to select an agency and sample requirements.
Overview of creating a profile or autobiography for a birthparent to learn more about you. A variety of actual samples will be shown.
Details of the home study with specific expectations, processes, and requirements.
Discussions about openness in adoption.
Previous attendance at Adoption 101 is highly encouraged but not required.
Workshop Costs:
Member cost: $15 per person and $25 per couple
Non-member cost: $20 per person and $35 per couple
*A $5 surcharge is added if payment is the same day as the workshop.
Upcoming Adoption 201 Workshops are below. Click on the date of your preference to register:
Virtual Adoption 101 & 201 Workshop Registration
To register, click on your preferred date above.
To share, download our flyer for Prospective Parents.
For more information about our Adoption 101 & 201 workshops and our Adoption Helpline, contact:
Julius Jackson, Training Coordinator
julius.jackson@adoptionnetwork.org
216) 482-2324