Become an Adoption Network Champion
What is a Champion?
Adoption Network Champions are a group of dedicated, like-minded volunteers who support the work of Adoption Network Cleveland by raising funds and awareness for all those impacted by adoption and foster care.
Through two unique, monthly challenges, Champions promote Adoption Network's fundraising, programs, and events. These fundraising and engagement challenges include inviting friends to an event like our Annual Creating Futures Benefit, creating a Facebook birthday fundraiser, or reposting our social media posts! Champions connect with their friends, families, and networks all to benefit the hundreds of families, individuals, and children Adoption Network helps each year.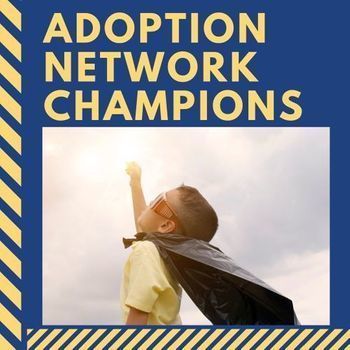 Expectations
As a Champion, you will be expected to:
Make a monthly impact through two, 5-10 minute challenges. 
Encourage engagement on our social media including Facebook, Instagram, Twitter, and LinkedIn.
Be an advocate for our work and lead those in your community who are impacted by adoption, kinship, and foster care to resources, support, and education at Adoption Network Cleveland
Why YOU should become a Champion
You can make a huge impact with just a few minutes of your time! Volunteerism has become more difficult during the pandemic, but being a Champion is a low-commitment, COVID-safe opportunity to benefit our community. 
For more information
If you would like to learn more about becoming a Champion, contact:
C.J. Washington, Donor Engagement Specialist
Phone: (216) 482-2311
Email: cj.washington@adoptionnetwork.org