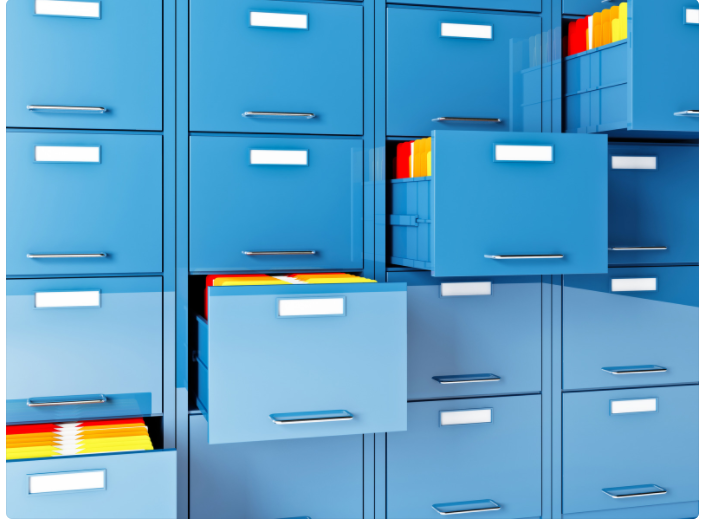 Through working with birth family members and adoptees in Ohio who are trying to find answers regarding their genetic identity, family, and/or medical history, we have identified some areas where we believe an effort to raise awareness about current law will be helpful for those impacted as well as for the professionals who serve them.
What is non-identifying information?
By Ohio law, "non-identifying" information is available to specific individuals connected to an adoption. Non-identifying information is sometimes also known as 'social and medical history' or 'family history'.
For adoptees, non-identifying information is generally taken from a social and medical history that is given by the birth mother around the time of the placement. This can include age, physical description, occupation, details about birth mother's family of origin; the age, sex, and medical and genetic history of an adopted person's birth siblings and extended family members; heritage and ethnic background, educational level, general physical appearance, religion, occupation, and cause of death of the birth parents, birth siblings and extended family members; description of circumstances that led to the adoption and any other information not deemed identifying. Similar information might be included about the birth father, provided by the birth father or by the birth mother about the birth father.
For birth family members, non-identifying information can include basic health of adoptee before and after adoption, and information from a home study about the adoptive family. This might include ages of adoptive parents, number of other children in the home, information about adoptive parents' families of origin, and other details about the family, such as occupations, religion, ethnicity, and educational level.
Despite the law, depending on the agency and county of adoption, some adoptees and birth family members still have difficulty accessing this information. The following are areas that we believe would benefit from a greater awareness of current law:
1) Two types of adoption files exist: There are two types of adoption records – those held by Ohio Department of Health Vital Statistics (Columbus) and those held by adoption agencies, attorneys, and/or Probate Courts
In 2013, Ohio passed law that opens the adoption file held by Ohio Department of Health (ODH) Vital Statistics to adult adoptees and their lineal descendants. This law went into effect in 2015. This file contains the adoptee's original birth certificate and may contain other items such as adoption finalization papers.i ii iii
Adoption service providers and Probate Courts hold a separate set of records. Ohio law provides details for how those records are stored and provides details for adult adoptees and birth family to request this information. This is separate from the file held by ODH Vital Statistics and the information provided is referred to as "non-identifying information" because the code does not permit agencies and courts to release information that is identifying such as names or addresses.iv v
Some adoptees and birth parents have contacted Probate Courts to request their non-identifying information or to inquire what agency handled their adoption to discover where those records are held, and have erroneously been told the law change in 2015 resulted in all the adoption records being held at ODH Vital Statistics in Columbus, and that the agency and/or court do not have their files or are not required to provide non-identifying information now. There seems to be some inconsistency amongst Probate Court, attorneys and agency employees regarding the codes which apply to the two separate adoption files – the adoption file held in Columbus by ODH Vital Statistics, and the adoption file held by agencies and Probate Courts. This has resulted in adoptees and/or birth families being denied, in some situations, the non-identifying information which they are entitled to request.
The law that changed in 2015 which allows adoptees and lineal descendants of adoptees to request access to their ODH Vital Statistics adoption file in no way impacted the Ohio code regarding the release of non-identifying information and the responsibilities of adoption agencies, lawyers that handle adoptions and Probate Courts regarding maintaining adoption files and providing non-identifying information.
2) Denial of information to birth families: Ohio code does allow for requests for non-identifying information from birth family to be denied on a case-by-case basis. The way the law is written seems clear this is not meant to be used as a blanket approach for all requests from birth family; that the intent is for the non-identifying information to be provided, with rare exception due to specific case details. An example might be if providing the occupation of an adoptive parent when there is only one person that might hold that occupation, such as mayor of town or city.
3) Court permission not required: Some agencies believe court permission is required to release non-identifying information or for the agency to even review the agency's own files. This does not appear in statute, which supports agencies providing this non-identifying information directly to the adoptee or the birth family; nowhere is there a requirement for court permission.
4) Retention of records: When an agency or attorney ceases to provide adoptions, the law specifies that records that hold the information necessary for providing non-identifying information are either to be maintained by another agency or attorney, or the files are to be provided to the Probate Court in their county. The court is responsible for maintaining a record where files are kept in these situations should an adoptee or birth parent contact the court requesting information.vi
At Adoption Network Cleveland, we are using a multifaceted approach as advocates to address these concerns: we are working with representatives at the state level, at the courts and at agencies. We also work regularly with adoptees and birth family members so that they can understand what is available to them and the steps they need to take to get the information. We hope that pieces like this blog can also serve to raise awareness about these important issues and ensure that the professionals involved have the details they need to provide correct and accurate information.
If you are experiencing problems obtaining your non-identifying information, we suggest you start documenting your request by putting it in writing. You might want to include this document which contains the sections of the Ohio code which apply to non-identifying information, who can request it, and other specifics. You can download the document on the Ohio Code regarding Non-Identifying Information HERE.
Adoption Network Cleveland's Search Assistance program provides experienced, trusted, reliable search assistance for adult adoptees, birth parents and siblings, those with DNA discoveries (including misattributed parentage and individuals who are donor conceived),  and others who are interested in searching for their relative(s).Visit our website at: https://bit.ly/SearchANC.
Adoption Network Cleveland does not provide legal services. This blog is made available to provide general information for educational purposes only, not to provide specific legal advice, and should not be used as a substitute for competent legal advice from a licensed professional attorney.
Footnotes
[i] Issuance of new or foreign birth record after adoption - access to original record, adoption file: https://codes.ohio.gov/ohio-revised-code/section-3705.12
[ii] Adult adoptee or adoptive parent may request copy of file (adoption file held by Ohio Department of Health in Columbus, this is where the original birth certificate is held): https://codes.ohio.gov/ohio-revised-code/section-3107.47
[ii] Confidentiality (actions and responsibilities of Ohio Department of Health regarding the adoption file held by their Department of Vital Statistics): https://codes.ohio.gov/ohio-revised-code/section-3705.126
[iv] Request for nonidentifying information (defines adopted person and birth family and the request for non—identifying information): https://codes.ohio.gov/ohio-revised-code/section-3107.66
[v] Release of identifying and nonidentifying information (specifies what is non-identifying information): https://codes.ohio.gov/ohio-administrative-code/rule-5101:2-48-20
[vi] Transfer of records to probate court when agency or attorney permanently ceases arranging adoptions: https://codes.ohio.gov/ohio-revised-code/section-3107.67