Book Group Discussion - American Baby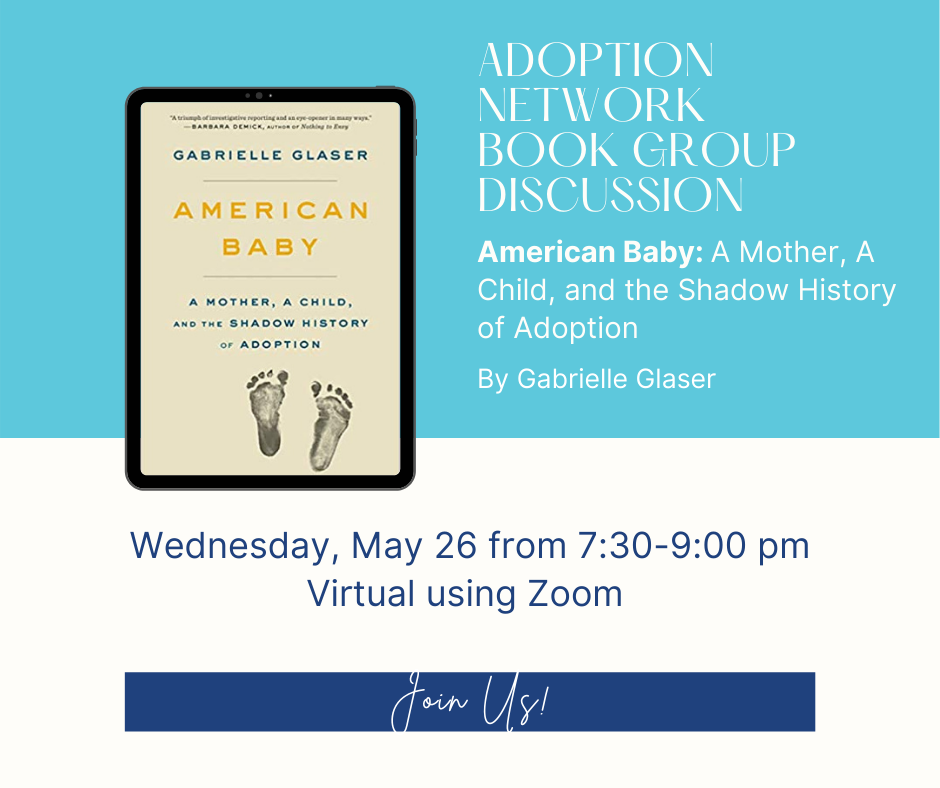 Join Adoption Network Cleveland for a virtual Book Group Discussion on Gabrielle Glasser's "American Baby: A Mother, A Child, and the Shadow History of Adoption."
This nonfiction read reveals the shocking truth about postwar adoption in America, told through the bittersweet story of one teenager, the son she was forced to relinquish, and their search to find each other. In 1961, 16-year-old Margaret Erle became pregnant by her boyfriend, and her parents sent her to a maternity home. After she gave birth to a son, social workers threatened her into signing away her parental rights. For decades, Margaret tried desperately to find her son but was blocked by the adoption agency that had handled his adoption. Investigative journalist Gabrielle Glaser follows Erle's journey in a wrenching narrative that centers on the secretive, exploitative adoption business in postwar America. In American Baby, she highlights how the adoption industry's practices led to countless forced separations, which she lays out in intense and chilling detail.
Our book group discussion will be facilitated by staff member Camille Rose Dickson. Purchase your book on Amazon, or through one of Cleveland's many independent book stores, including Mac's Backs Books: https://www.macsbacks.com.